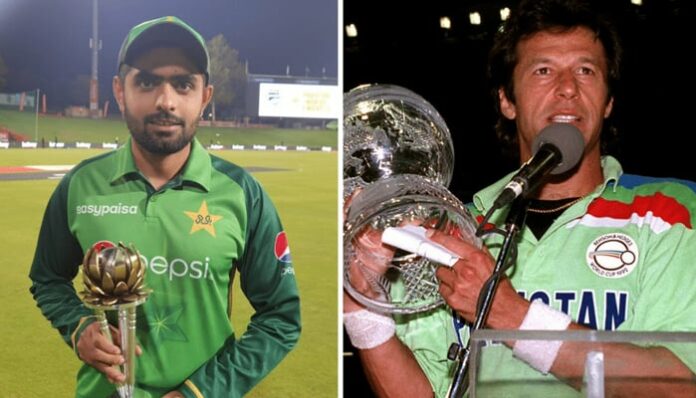 In the semi-final between Pakistan and New Zealand of the T20 World Cup 2022, Pakistan snatched victory from the jaws of defeat. On Wednesday, 09 Pak vs NZ made cricket fans to ponder over the similarities with T20 World Cup 1992. The memories of win of 1992 the World cup are still fresh. However, for 2022 Pakistanis still await for World cup winner. 
Here are some of the rare similarities that can be drawn from both the world cups of 1992 and 2022. 
1. Similar stadium ground, Adelaide Oval
Adelaide Oval seems lucky for Pakistanis. After South Africans lost to the Netherlands that made way for Pakistan in the semi-finals. At start in 1992, Pakistan stood with low scoring initially. However, due to the heavy rains that supported Pakistan and turned the tables.
2. New Zealand in the semi-finals
In a semi final faceoff of Pak vs NZ on Wednesday Pakistan becomes the first team to qualify for T20 World Cup finals. Cornered Tigers also defeated Kiwis in 1992 under Imran Khan's captainship. After 30 years glimpses of history seems to repeat itself. In 1992, Inzamam-ul-Haq defeated the undefeated by hitting 60 runs from 37 balls. 
3. India defeated Pakistan in the group stage
On 23rd October Pakistan lost to India in a close match at the Melbourne Cricket Ground (MCG). Likewise, in 1992, the Indian team outclassed the team Pakistan. Ultimately, losing to India made in the group stage made Pakistan lift the world cup. 
4. Australia as a host country
Australia hosted the T20 World Cup in 1992 and 2022. New Zealand with Australia co-hosted the 1992 World cup and Australia could not pack for the Semi-finals. However, this time Aaron Finch's team could not qualify for the semi-finals. 
 5. Pakistan, MCG, and World Cup finals
Imran Khan's cricket team defeated England by 22 runs to unlock the world cup milestone with the same avenue and the same teams.