The official Cricket World Cup 2019 kit for Pakistan is now released.
Pakistan kit or World Cup 2019 kit pictures are now released by Pakistan Cricket Board. Official Pakistan World Cup 2019 kit has an appealing greenish color.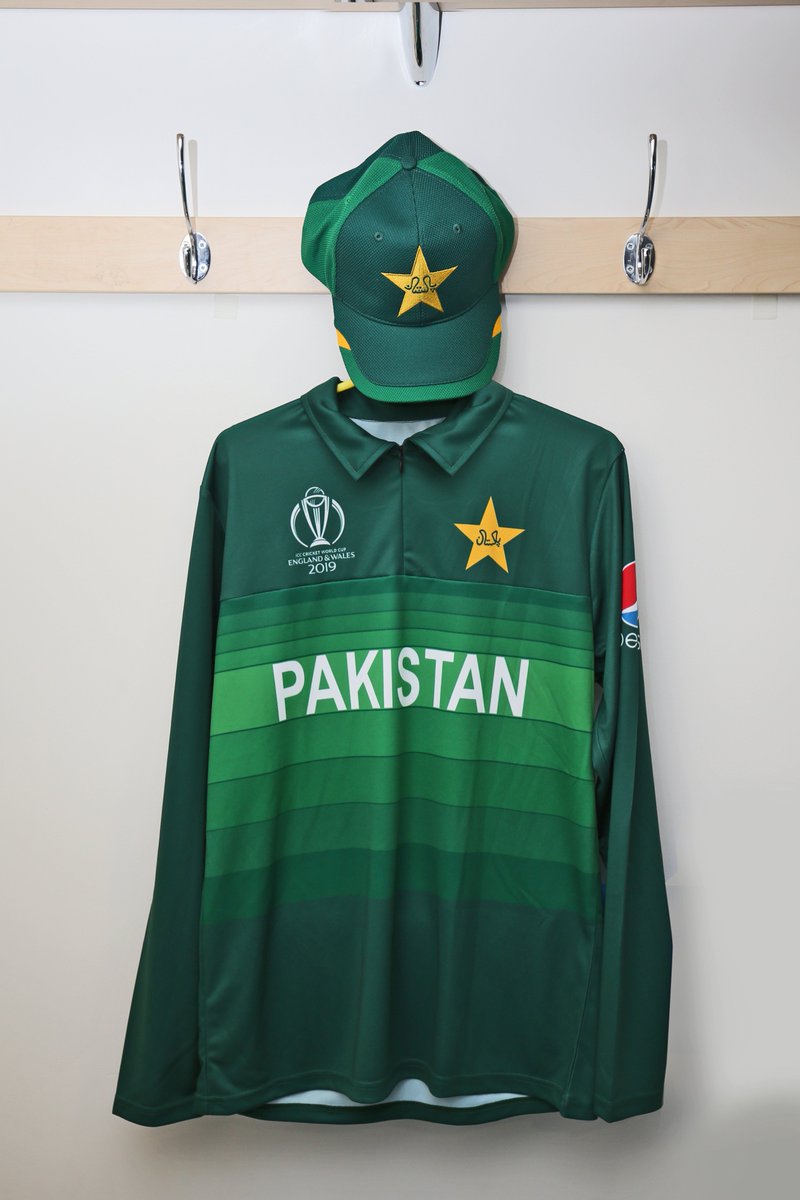 PCB had earlier created plenty of hype around the official jersey to be donned at the mega event by sharing the colored kits of Pakistan cricket team at the previous World Cups. However, today they revealed the pictures on Twitter.
Pakistan's @cricketworldcup kit unveiled!
🇵🇰👕🧢⭐️#WeHaveWeWill pic.twitter.com/CEdpDSvhmx

— Pakistan Cricket (@TheRealPCB) May 21, 2019
The pictures of cricketers wearing the Cricket World Cup 2019 kit are not yet revealed. However, they will wear the Pakistan kit soon enough when Pakistan take on Afghanistan in their first warm-up fixture on 24th May.
On the other side, Pakistan cricket team will begin its Cricket World Cup 2019 campaign against the West Indies on 31st May.