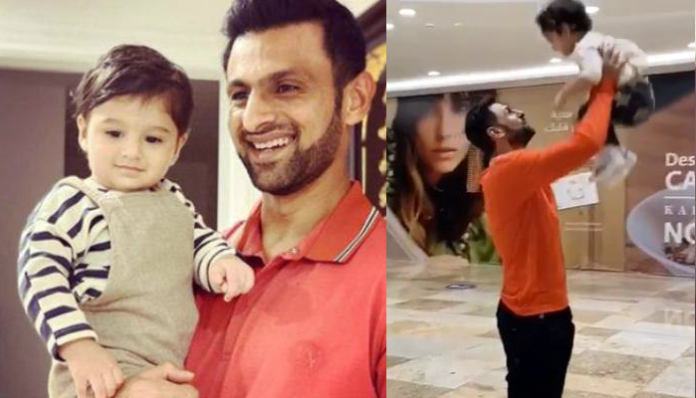 Shoaib Malik Son Video
The former captain of Pakistan cricket team, Shoaib Malik has posted the loving video with his son Izhaan Mirza Malik. In an Instagram post, he wrote that of all the titles that he has been blessed with over the years, 'Baba' has always been his favorite and it is all because of his son Izhaan that he loves so much.
Recently, Sania Mirza, the Shoaib Malik's spouse, who also happens to be the renowned Indian tennis star, shared an adorable video where she and Izhaan can be seen doing a conversation about meeting Shoaib in Dubai after a long time.
In 2010, Shoaib and Sania tied a knot in Hyderabad, India. However, it was followed by reception from Shoaib in Sialkot.