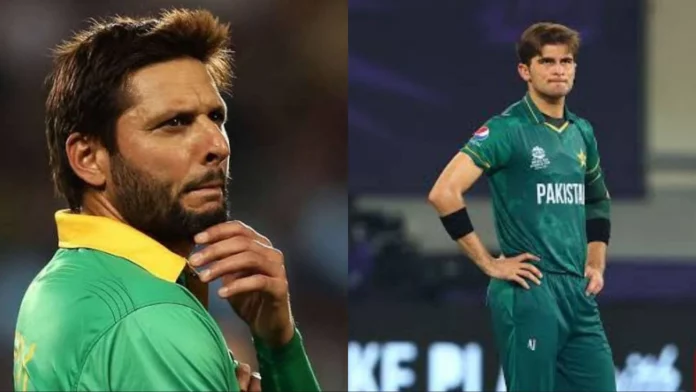 Shahid Afridi, former Pakistani cricketer has advised Pakistan Cricket Board (PCB) to handle pacer Shaheen Afridi with care. Shaheen Shah was injured in a T20 World Cup Final with England. The left-hand fast bowler was injured on the knee in the last over.
Afridi made his debut in cricket in 2018 for international and national teams. The 22-year-old fast bowler has been admired by many for his batting style in bowling. Afridi was also named in and T20I XI and ICC's Test in the year 2021. Afridi is also counted as the youngest player to pull 5 wickets in the World Cup.
Shahid Afridi said while talking to a news channel, Shaheen is resting as he is injured again in the same place. Afridi said, that the bowler needs to rest for two to three months for should opt for cautious fielding. The former cricketer also advised to not put pressure on the joints. He asked PCB to make sure that the young cricketer is safe.
The PCB Medical Officer Dr. Naseebullah Soomro and knee specialist Dr. Peter D'Alessandro have surpassed any critical injury and the Shaheen is being pronounced getting better.