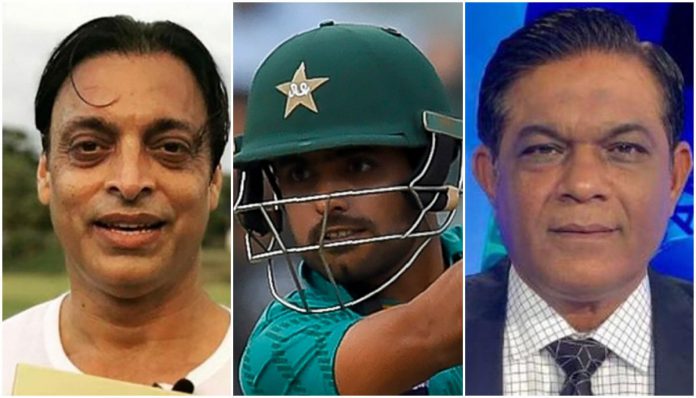 Former Cricketer of Pakistan criticized Green top-order batsman, Babar Azam, about the matters he discussed in the recent press conference.
Former Wicketkeeper of Pakistan Cricket team Rashid Latif highlight that Babar Azam should mention about his visions in press conference rather than pointing out those things about which we are already aware. He further added that Babar should pass a strong statement instead of a reading script, and it clarifies that Babar's mental approach and health is not up to the mark.
Whereas Pakistan's fastest bowler famous as Rawalpindi Express Shoaib Akhtar also criticizes top-order batsman Babar Azam about his recent talks in a press conference. Shoaib said that Babar wants to become captain like Imran Khan, but it does not mean it only belongs to cricket, but he needs to take points also from the books of Imran Khan regarding his personality.
Shoaib also suggests to Babar that not to talk about things which people already know from the past ten years. He wishes best of luck to Babar for his future but also advises him that if he keeps following people around him, he will end up from where he started.
A few days back, Babar Azam took part in a teleconference where he talked about his English language speaking skills, comparing him with Indian cricket captain Virat Kohli and being an attacking captain like Imran Khan.