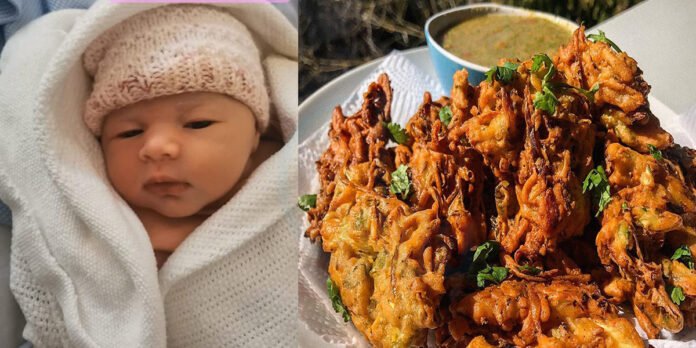 A British customer of a restaurant named her newborn daughter Pakora, a spiced fritter mainly eaten in the sub-continent. The dish is made up of vegetables like potatoes and onions that are deep-fried after flour batter.
A picture of an infant is going viral on social media for the past 2 days. When the father was asked why he preferred such a name. He said, his wife is fond of pakoras, so he decided to name his daughter after the food.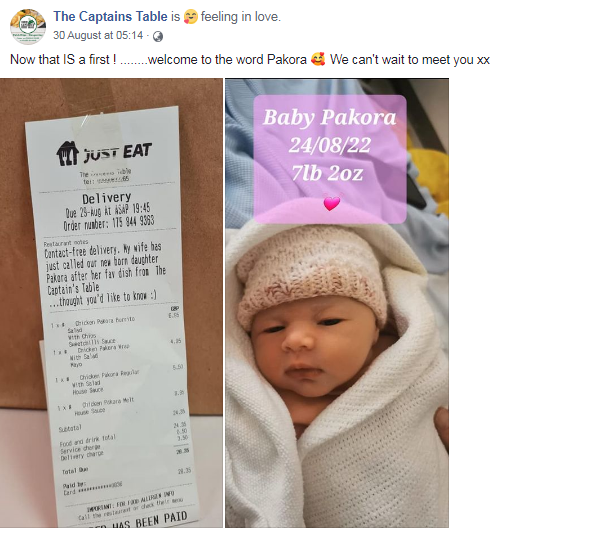 A man went to a restaurant with his wife and he asked the restaurant owner my wife likes the pakoras of your restaurant so much that I have named my daughter 'Pakora'. On which the owner of the restaurant happily shared the post on social media in which he said that we welcome pakora and are eager to meet pakora. People are surprised and laughing on social media and this post has been shared by thousands of people so far.