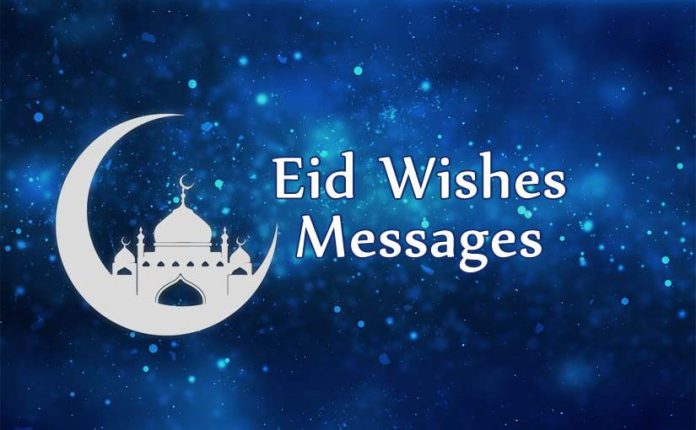 Send wishes and love to your loved ones through messages, images, Facebook, and Whatsapp Status. 
Eid is a religious and promising festival celebrated by Muslims around the world when not only Muslims but people belonging to other religion also wishes Eid Mubarak to each other. Eid-ul-Fitr is a gift for Muslims at the end of the Islamic month of Ramadan, during the month Muslim community fasts from sunrise to sunset. It is a trust that Prophet Muhammad got the first disclosure of the Holy Quran in this month. This year Eid-ul-Fitr will be praised either on Sunday May 24 or Monday May 25 considering the moon sighting.
People do charity (zakat) this month which is based on the value of all of one's possession. It is customarily 2.5% of a person's total savings or wealth the main purpose of this charity is to provide an opportunity to share the joys with others or the one who cannot afford to celebrate Eid.
This year of 2020, the celebration of Eid-ul-Fitr is will be diverse all over the world due to this dangerous pandemic of Coronavirus. A lot of things which are the rituals of Eid like Communal Eid prayers, celebratory dinners with distant families, or get together with old friends probably won't be happening this time.
However, we have shared some wishes and messages of Eid Mubarak wishes which you can use on your Whatsapp, Facebook, or wherever you want.
Let this Eid be the occasion of sharing love and caring for the people who need to be loved and cared for. Eid Mubarak to all!
Eid is the time for sharing what we have with others. Have a wonderful Eid.