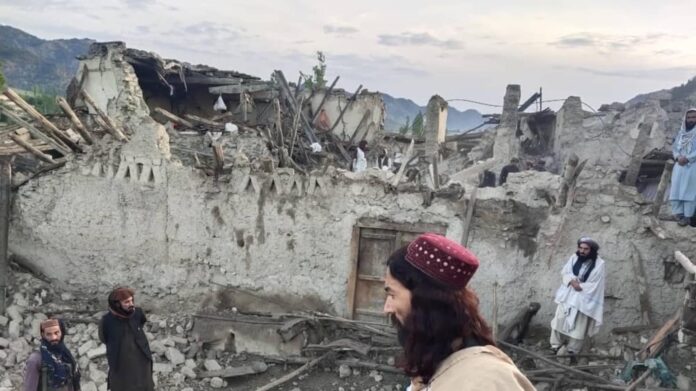 An earthquake of 6.1 magnitude brought massive destruction that killed 920 lives on Wednesday. According to the disaster management officials, more than 600 are injured and yet the numbers are expected to increase.
Salahuddin Ayubi, an interior ministry official said, helicopters have reached various locations with basic medical and food supplies. Two province badly affected were Paktika and Khost. Death tolls coming from Paktika are 255 and 25 from Khost. The numbers of injured souls in both provinces combined are 290.
As per the US Geological Survey report, the earthquake occurred at 1:54 am from the city of Khost, which was felt near the Pakistan-Afghanistan border. Along with Afghanistan, Pakistan and India felt the earthquake jolts.
In Pakistan, the vibration was felt in Peshawar, Islamabad, Lahore, Kohat, Mohmand, Swat, Buner, and other parts of Punjab and KP.
After the incident that captured the immediacy. Pakistan extended assistance and condolences over the lost lives and the damage the Afghan nation has to endure.
Prime Minister Shehbaz Sharif, former Prime Minister Imran Khan, KP Chief Minister Mahmood Khan, President Dr. Arif Alvi, and Foreign Minister Bilawal Bhutto Zardari have extended their full humanitarian support and sympathized with the souls.