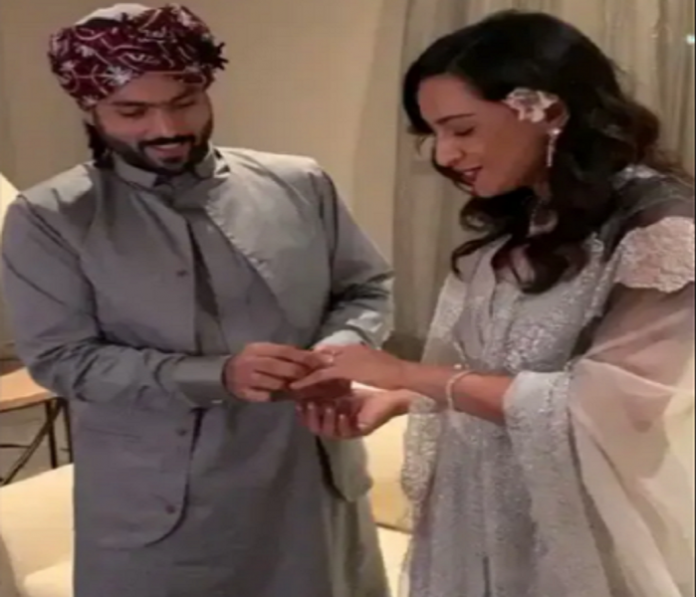 A wedding video of a Saudi billionaire marrying her Pakistani driver has gone viral on social media. Local sources claiming that the bride in the video is Saudi billionaire Sahoo bint Abdullah Al-Mahboob while the man standing next to her is her groom.
She is a Saudi businesswoman who owns multiple properties and businesses all around the world with $8 Billion net worth. The groom is claimed to belong actually from Pakistan. The story came to the limelight after the wedding video got viral which shows the couple exchanging hugs.
As photos and videos of the event go viral, Pakistani Twitter is calling it a "lottery win" because the groom's life is now set. Meanwhile, Pakistani people started reacting like this.
After digging the facts this seems to be false news. Unfortunately, Sahoo bint Abdullah Al-Mahboob on the internet who has been described as the owner of hotels in Makkah and Madinah as well as in France is not a real person according to Google.
No profile is observed named of Sahoo bint Abdullah Al-Mahboob online. It only appears in the news sites and the YouTube videos that were circulating on the internet.
It all started from the Ahmed Alolyan tweet that halted all over the internet.
https://twitter.com/AAlolyan/status/1342104257655406597 As far as the groom is concerned, some netizens associate him with Afghan descent but his identity is still uncertain.