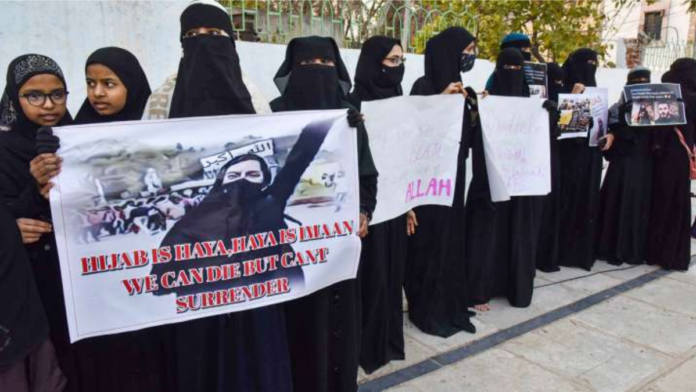 Karnataka high court upholds a ban on hijab referring to it as "not essential religious practice". At the advent of January, Muskan, a hijab girl in the state of Karnataka was opposed to conducting class by the saffron students chanting slogans in the college premises.
The hijab debate was aroused all over the world. People came forward to demand religious freedom in India that was being compromised.
According to an interview given to an Indian media, Muskan stated "she is fighting for her right, her education". She emphasized and requested to not turn this situation into a communal fight between Hindus and Muslims.
According to World Population Review 2022 report, Muslims in India consume 10.90% of the population. The frequent events in India regarding oppressing minorities are gradually increasing.
Prior to the banning of religious clothing in school in February awaited for a court decision. Due to the disruption girls boycotted schools and colleges and suffered miserably in their studies.
Several BJP ministers had applauded the high court decision in upholding the hijab from schools and colleges.
Hijab was always a part of Muslim women. It was practiced in Indian schools and colleges subserviently. Now the court verdict has disillusioned and caused disturbance among the Muslim girls.