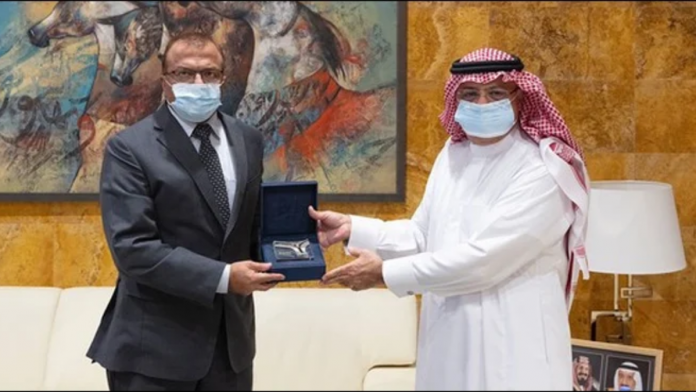 Bilal Akbar, Pakistan's Ambassador to Saudi Arabia demanded the President of Saudi Civil Aviation to restore flights.
Pakistani Ambassador Bilal Akbar met with the President of Saudi General of Civil Aviation. They review the issues of mutual interest.
Bilal Akbar briefed the improved situation of Covid in Pakistan. He discussed the issue of launching a direct flight operation from Pakistan to Saudi Arabia.
He assures the vaccine choose by the government of Pakistan is approve by the World Health Organization (WHO) and sustainable.
Discussed suggestions would be considered after consultation with the Saudi Ministry of Health, The President of Aviation assured.
The Saudi Civil Aviation General Authority said he discussed ways to further improve the dimensions of cooperation between Pakistan and Saudi Arabia.
However, Bilal Akbar says there was a detailed discussion regarding the return of Saudi accommodation holders, families, students, and teachers to Saudi Arabia.
The process of repatriation of Pakistanis who have been taken both corona vaccine doses is underway.