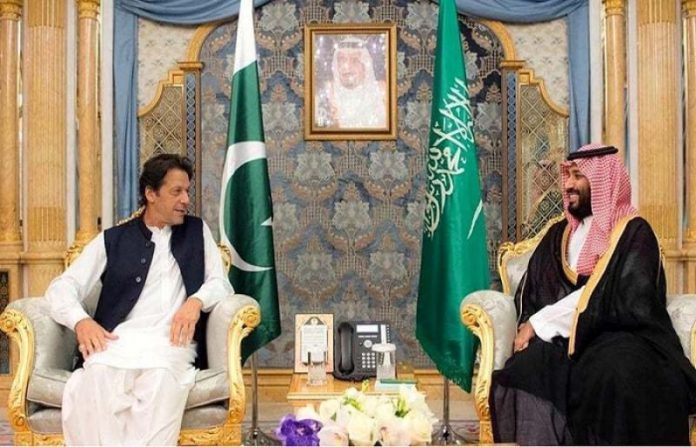 Prime Minister Imran Khan to leave for Saudi Arabia today for three-day visit. It is intended to attend the launch of the Middle East Green Initiative Summit.
PM would visit Riyadh at the invitation of Saudi Crown Prince Mohammed bin Salman bin Abdulaziz, Foreign Office informed.
High-level delegation including the Foreign Minister and other members of the Cabinet would accompanied him.
Imran Khan would share his views on the challenges facing developing countries due to climate change in Middle East Green Initiative Summit.
The PM will also highlight Pakistan's experience in launching nature-based solutions to tackle environmental challenges.
The MGI Summit is the first conference of its kind in the Middle East.
"Green Saudi Arabia" and "Green Middle East" initiatives were initiated by the Crown Prince in March 2021. It was aimed to ptotact nature and the planet.
Prime Minister Imran Khan welcomed the two initiatives. He would also share the experience about the Prime Minister's 10 billion Tsunami Tree project.
According to the FO, Prime Minister Imran will also attend an investment promotion event in Pakistan and hold talks with leading businessmen from Saudi Arabia and Pakistan.