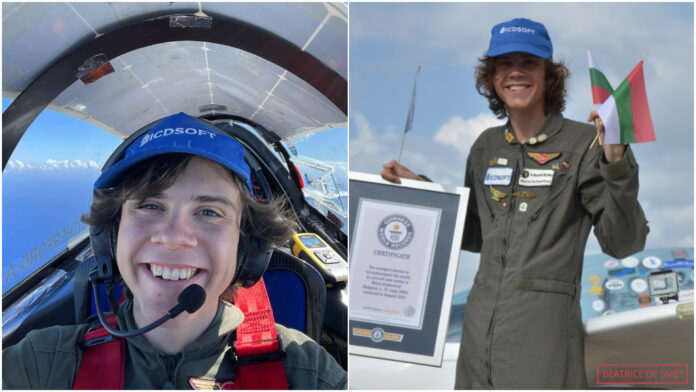 According to the BBC report, a 17-year-old Belgian kid set a record for the youngest person to fly alone around the globe. Mack Rutherford traveled for five months on a small plane to 52 nations. He flew a Shark, a fast ultralight aircraft capable of reaching speeds of 186 mph.
He saw sandstorms in Sudan while traveling there and spent a few nights on an empty Pacific Island. This year, his older sister Zara, 18 year old made history by being the youngest woman to fly by herself. She said that she had given her brother directions for the way.
Mack broke the previous record held by British pilot Travis Ludlow, who finished his solo flights last year at the age of 18 years and 150 days. During his journey, Mack visited regions in Europe, Africa, the US, Asia, and above two oceans. His flights sometimes lasted 11 hours.
The aspiring pilot is descended from a line of pilots. He spoke about some of the breathtaking landscapes he has flown over in an interview with CNN, including the skyline of New York City and Kenyan wildlife preserves.
In the end, Mack broke two Guinness World Records. He has now flown solo and completed a tiny plane circumnavigation at the youngest age ever.