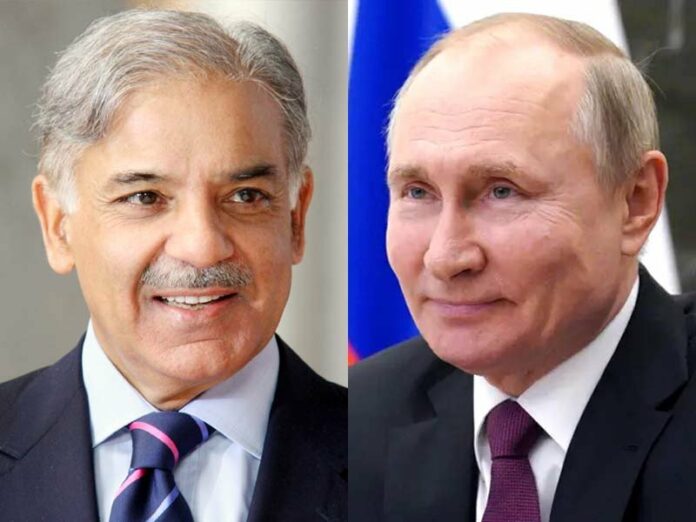 In a letter written by Russian President Vladimir Putin on Tuesday congratulating PM Shehbaz Sharif on his win. PM Shehbaz Sharif exhibited to extend friendly relations with Russia according to a media report.
In a response to the Russian President, Sharif thanked him for his felicitations for his Prime Ministership. PM said Pakistan will extend its help to Russia on the Afghanistan issue. According to Foreign Office officials, Russia was on the list to maintain good ties long back keeping in mind the regional and international strategic location.
Following the development of Shehbaz Sharif as PM various head of states and premiers congratulated Sharif including Putin from Russia, Recep Tayyip from Turkey, Modi from India and others. Shehbaz took the charge as Prime Minister on April 11, 2022, following the succession on the no-confidence motion making Imran Khan to be the first PM to be ousted through a democratic system.
The letters of congratulations from the various head of states desired to build friendly ties with Pakistan in terms of diplomacy. PM Shehbaz Sharif has expressed an optimistic standpoint.