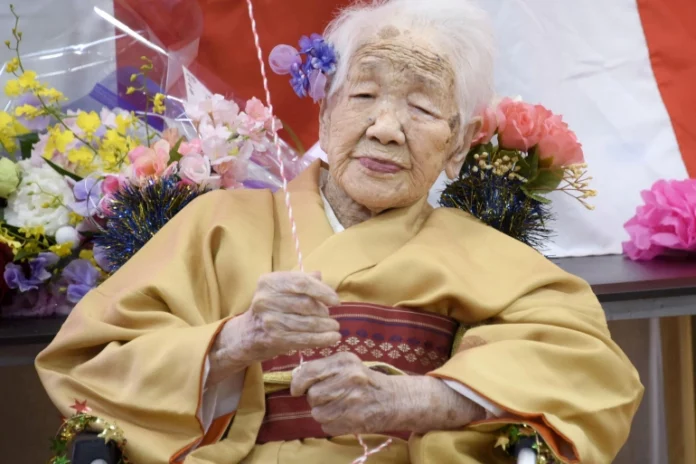 Kane Tanaka, a Japanese woman believed to be the world's oldest woman died at the age of 119. Tanaka died at a hospital in Fukuoka, Japan on April 19. She was born in Fukuoka on 2nd January 1903. According to Guinness World Records 2019, she has been confirmed as the oldest living person. She was fairly healthy and lived in a nursing home. Tanaka used to play board games, like solving math problems and enjoy fizzy drinks and chocolates.
Due to the coronavirus and the serious concern, she rolled back her decision from joining a torch relay for the Olympic Games last year. Tanaka was married to Hideo Tanaka in 1922, from which she had four children while adopting the fifth. She ran numerous businesses like a rice cake store and noodle shop.
Japan is estimated to be 125.8 million (2020) of a growing population. Japan is also famous for its high life expectancy ratio.
Following the death of Tanaka, Guinness World Records has declared Lucile Randon the oldest living person alive at the moment. She is also called Sister Andre. Randon is 118 and was born in February 11, 1904. Randon was also the oldest person to have been infected and recovered from Covid- 19.