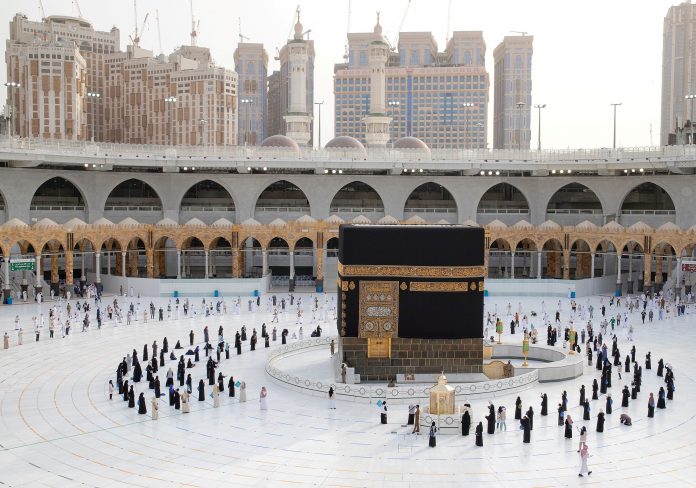 Vaccinated immigrants arriving in Saudi Arabia on a tourist or visit visa can register on the Eatmarna app for Umrah permit.
The Ministry of Hajj and Umrah announced the new policy regarding Umrah. Visitors and tourists with valid visa can get Umrah permit by completing the registration process over Eatmarna and Tawakalkana.
It is only possible to open an account at Eatmarna after updating the visitor's immune status on the Tawakkalna application.
Only those are eligible for Umrah visa recover after receiving two doses of the coronavirus vaccine. 14 days after the completion of the first dose of the vaccine can also get permit.
More than 6,000 foreign Umrah agents and about 500 Umrah service companies have started receiving vaccinated foreign Umrah pilgrims.
The launch of a new procedure for issuing single Umrah visas online has also been introduced.