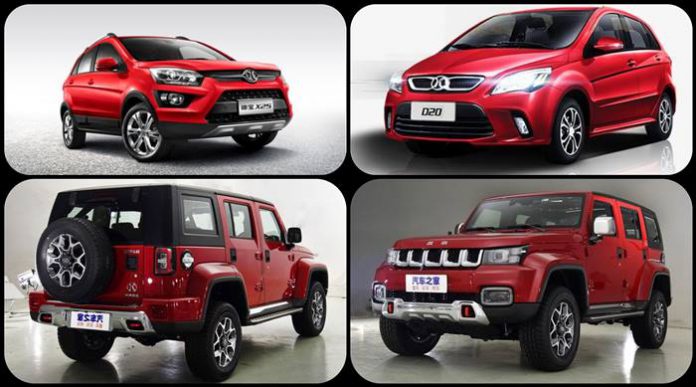 There is good news for auto lovers as four new Sazgar BAIC cars in Pakistan are going to launch in a few days.
Sazgar, the renowned maker of CNG Rickshaws in Pakistan, is set to bring four BAIC cars to the country under the Sazgar-BAIC joint venture.
BAIC is the third-largest automotive manufacturer in China, with sales of over 3.5 million vehicles per annum. Sazgar teamed up with the company to bring their automotive vehicle lineup to Pakistan. It showcased some models in the PAPS Auto Show, which took place in February 2020. Since then, auto enthusiasts are waiting for the company to officially announce their lineup, which went silent after the Coronavirus outbreak.
Now, the wait is over because Sazgar-BAIC is setting up an assembly plant in Pakistan. Located on Raiwind road Lahore, the facility is near completion and will soon begin trial production. According to reports, the company is gearing up to start selling locally assembled BAIC cars in the next three months. It already acquired the Greenfield status from the Government to start rolling out the vehicles.
The company showcased a range of BAIC vehicles including BJ40 SUV, X25 Crossover, and D20 hatchback at Lahore Auto Show last year. These will be the first few vehicles rolling out of the assembly line along-with a Sedan version of D20. It seems like the company wants to cater to the entire car segment with all car categories.
Moreover, there is a rise in demand for Electric Vehicles (EVs) in the country. The Government has announced its new EV policy that gives incentives to the manufacturers. Sazgar is currently negotiating with the Chinese brand to bring its wide range of electric vehicles to Pakistan. The inclusion of new entrants in the Auto Sector will help promote competition in the industry, ultimately benefitting the end-user.