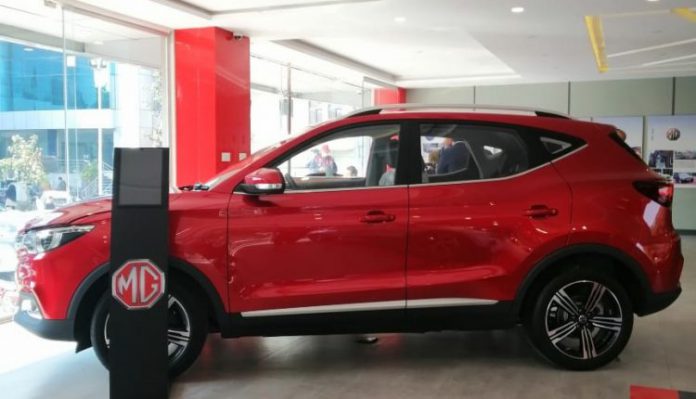 Morris Garages has finally revealed the SUV MG ZS price in Pakistan.
It's been raining crossovers and SUVs in the Pakistani automotive sector for the past few months. After the successful launch and record-breaking pre-order sales of MG HS, MG Motors Pakistan has now revealed prices of the country's most affordable SUV, MG ZS. The increasing inflow of more capable and feature-rich SUVs for attractive prices will surely hamper the sales of established products such as Honda Civic and Toyota Corolla.
The British company entered the Pakistani automotive sector in partnership with PSL team Peshawar Zalmi franchise owner Javed Afridi. The launch of the MG HS SUV took the country by storm and received an overwhelmingly positive response. After seeing the immense success, the company decided to introduce more products in the country, including MG ZS and MG ZS EV. The company claims it has sold 1,000 MG HS SUVs in Faisalabad only.
SUV MG ZS price in Pakistan is going to be Rs. 4.1 million, which makes it the cheapest SUV in the country. The official booking order of the vehicle published by someone on Social Media states that Rs. 2 million partial payment is required to book the SUV. The company further says that the pay order must be computerized, and a CNIC is required to book the vehicle in the person's name. MG Motors will start delivering the SUV in April 2021.
The MG ZS features a 5-speed manual 1.5 Litre VTI non-turbo engine that produces 106bhps and 141Nm of torque. The vehicle comes with cruise control, bi-function HID headlamps, fog lights, rear and front aero wiper, rear panoramic sunroof, rear parking sensors, and a panoramic sunroof. Given the features and price, the vehicle will compete with other new entrants such as Glory 580 Pro, Kia Sportage Alpha, and the recently launched Proton X70.