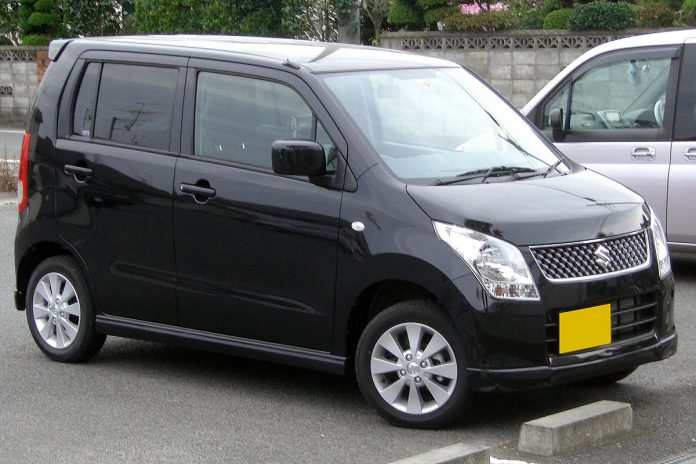 Pak Suzuki Motor Company began the new campaigns including Wagon R free registration to attract more customers.
Suzuki Wagon R free registration is started from February 11 and it will remain open till March 31, 2020. Pak Suzuki motor company is offering new schemes to revive its sale by attracting customers through limited time offer for free registration on purchase of Wagon R.
Company has came up with this offer to change the down falling sale of once hot favorite car of local auto sector. Pak Suzuki offering free registration on its 1000cc hatchback Wagon R for all the customers who visit authorized 3S dealership of Pak Suzuki across Pakistan from 11the February to 31st march 2020.
After Mehran, wagon R was the succeeding lineup of car by Suzuki, suddenly faced great downfall in sale since the beginning of current fiscal year 2019-20 due to extraordinary increment in its price over past year. Wagon R maintained its hot-selling car in local section due to its hatchback and used in riding hailing services but 660cc Alto's introduction grab the automobile market due to its comparatively low price hatchback .
Around 81.7% decrease in sale is noticed in January 2020 as compared to previous period, PAMA stated. Only 560 units of Wagaon R are managed to sale by company in January 2020 while 3100 units were sold in January 2019. Masses of automobile buyers shifted to 660cc Alto and Wagon R faced the worst sale due to it.
For boosting and reviving the sale of wagon R Japanese auto manufacturer introduce the offer. And the current prices are Suzuki Wagon R VXR PKR1,605,0000, Suzuki Wagon RVXL PKR1,695,000, Suzuki Wagon R AGS PKR1,890,000.
Same as for boosting Wagon R sale, it is also offering 0% markup installment plan for motor bike buyers for up to 36 months for selling more units of bikes and to make it affordable to their customers. Motorbike's price also flowed higher last year which became the reason of drop in its sell, this offer made a difference from last year by increasing the sale by0.1% by selling 1876 units in January 2020 while 1874 was sold in parallel period last year. The initiate towards cut off in registration price is increasing the sale of Pak Suzuki Wagon R and bikes.