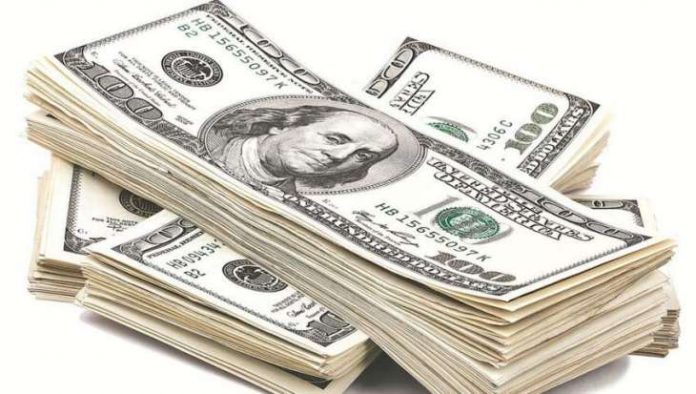 The US dollar set a new record against the depreciating Pakistani rupee during intra-day trading on Wednesday as it appreciated further by 65 paisa.
In a statement, the Forex Association of Pakistan said the US dollar was being traded at Rs177.50 around noon in the interbank market.
However, the open market reported the selling rate of dollar at Rs178.50 and buying rate at Rs178 at the same time.
Financial analysts predict that the dollar would soon reach Rs180 due to depleting foreign exchange reserves mixed with inflation.
It is pertinent to mention that despite the incumbent government's negotiations with the International Monetary Fund (IMF), the rupee has been losing its value.
The credited $3billion by Saudi Arabia also did not help in increasing the value of the depreciating rupee.
Zafar Paracha, who is the general secretary of the Exchange Companies Association of Pakistan said the rising demand of the dollar was "dangerous" for the currency market.