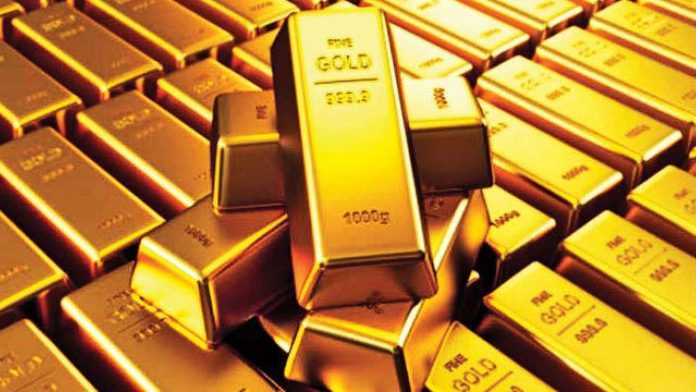 Gold Price in Pakistan – New Development
Gold price in Pakistan broke all records and reached at Rs 111,000. However, the raise was observed after per ounce gold price in the global market was increased by 9 Dollars. Now, the new per ounce gold rate is USD 1,757.
Also Read: Today Gold Rates in Pakistan on 24 June 2020
At the other hand, the precious metal also broke all previous records at the saraf bazars of Pakistan. At the end of second business day, the per tola and per 10 gm gold price is increased by Rs 1100 and Rs 943 respectively.
Due to the increase in prices, gold markets in Karachi, Sukkur, Faisalabad, Islamabad, Quetta, Hyderabad, Multan, Lahore, and Peshawar have observed a great raise.
It is noted that from a last few months, the gold prices in Pakistan and other countries is significantly increasing. According to analysts, the rates may further increase due to the bad global economic condition.