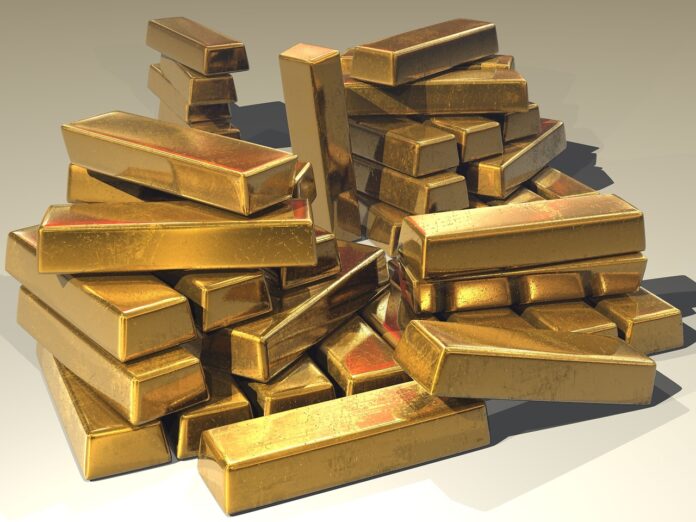 The Gold rate in Pakistan Today on 24 November 2022 is Rs. 159,110  per tola and Rs. 136,411 per 10 gm.
Today's Gold Rate in Pakistan updated on Thursday 24 Nov 2022 for 24K is Rs. 159,110 per tola, 22K Gold rate for today is Rs. 145888 per tola, 21K rate for per 10 gram is Rs. 119,360 and 18k gold rate is Rs. 119,364 per tola. Here you can find gold rates as per Sarafa Jewelers Association and International Gold Market.

Just check out the below-mentioned table for gold rate in Pakistan today. Gold prices in Pakistan for 22 carat, 24 carat, are mentioned in the table.
| GOLD PURITY | RATE |
| --- | --- |
| Gold 24K per 10 Grams | Rs. 136,411 |
| Gold 24K per Tola | Rs. 159,110 |
| Gold 22K per 10 Grams | Rs. 125,044 |
| Gold 22K per Tola | Rs. 145,851 |