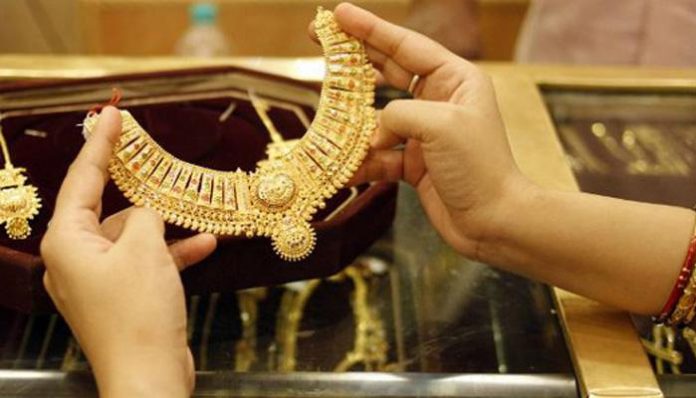 The gold rate today in Pakistan is now updated and can be checked below.
Gold price in Pakistan on April 24 surge to the grip of masses. The per tola rate is Rs. 103,530 and the per 10 gm rate is Rs. 88,762.
The Gold price in Pakistan varies due to the influence of several factors such as the rising oil prices, inflation, high USD to PKR rate, etc.
Over the past few weeks, gold has undergone a new change, leading to unstable gold prices. Since the data on weekly unemployment claims have arrived, an important point of the COVID-19 trade is that a truly safe haven has begun.
In the international market, gold prices fell as investors made profits after the dollar raised, but losses were met due to retail sales and manufacturing data out side the United States, the new Coronavirus the global recession has led to increased fear of recession.
Gold rate in Karachi and different cities of Pakistan are available here. We update rates on a daily basis.
Below, you can check gold rate in Pakistan in different cities
| | | | |
| --- | --- | --- | --- |
| City Name | 24K (Per 10 Gm) | 24K (Per Tola) | 22K (Per 10 Gm) |
| Karachi | Rs. 88,762 | Rs. 103,530 | Rs. 81,365 |
| Hyderabad | Rs. 88,762 | Rs. 103,530 | Rs. 81,365 |
| Lahore | Rs. 88,762 | Rs. 103,530 | Rs. 81,365 |
| Multan | Rs. 88,762 | Rs. 103,530 | Rs. 81,365 |
| Islamabad | Rs. 88,762 | Rs. 103,530 | Rs. 81,365 |
| Faisalabad | Rs. 88,762 | Rs. 103,530 | Rs. 81,365 |