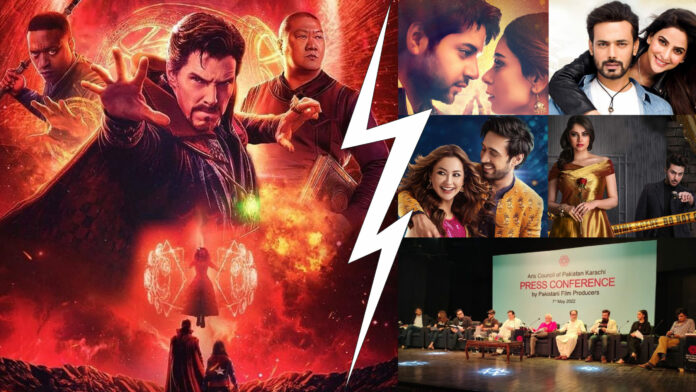 A debate has roared up regarding foreign films being produced in local cinema houses affecting the finances of the Pakistan film industry. Several actors have come in against putting a foreign film – Doctor Strange in local film theaters. However, some have pointed out another perspective regarding producing quality content.
Zahid Ahmed, a Pakistani actor has shared his opinion on the controversial affair. He referred that the quality of the films should improve more rather than asking the audience to pay much attention. "A quality film will pull its audience", said Zahid Ahmed.
Pakistan's film industry has stood after the pandemic; few films have started released in local cinema houses. Various actors like Adnan, Siddiqui, Yasir Hussain, Hareem Farooq, Yasir Nawaz, and others have shown disagreement over foreign content in local cinemas.
Hareem Farooq, Heer Maan Ja actress took on Twitter and expressed her concern over local cinema being destroyed by foreign films. She also shared her views on why the film was not delayed?