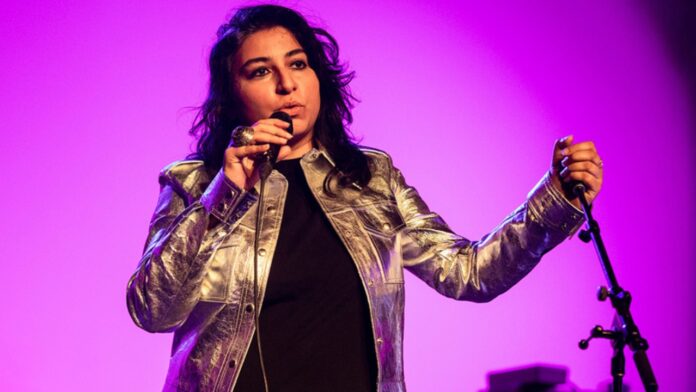 Brooklyn-based Pakistani singer Arooj Aftab captured another Grammys nomination in the category of "Best Global Performance". On Wednesday, Arooj took to her Instagram by announcing her song's nomination along with a highlighted picture of 'The New York Times newspaper for the nomination of her song. Aftab also congratulates her song "Udhero Na" Sitar player Anousha Shankar and other team members for this remarkable success.
In another post, Aftab shared a very emotional video message by mentioning her co-workers of the song that how the 4 fearless women formed this song. Furthermore, she added how emotional she is right now as she was about to go for a performance on stage and she had no idea how to react to this.
Arooj Aftab has grabbed the Grammys nomination for the second time in a row. Aftab mentioned that her song "Udhero Na" is very special for her as she wrote this song when she was just 15 years old.
Arooj Aftab made history previously by winning the very first Pakistani Grammy award for her song "Mohabbat" as well. Arooj was nominated alongside some well-known names like Rihanna, Bruno Mars, Jay-Z, and The Rolling Stones.
'The Grammys are the highest honor award in the music industry around the globe. Aftab mentioned previously that she had manifested The Grammys. Aftab's 'Udhero Na' is competing with Matt B and Eddy Kenzo, Burna Boy, Rocky Dawuni, Zakes Bantwini, and others. Numerous celebrities congratulate Arooj on her achievement in reply to her post which includes Ushna Shah, Sarwat Gillani, and others along with her fans.