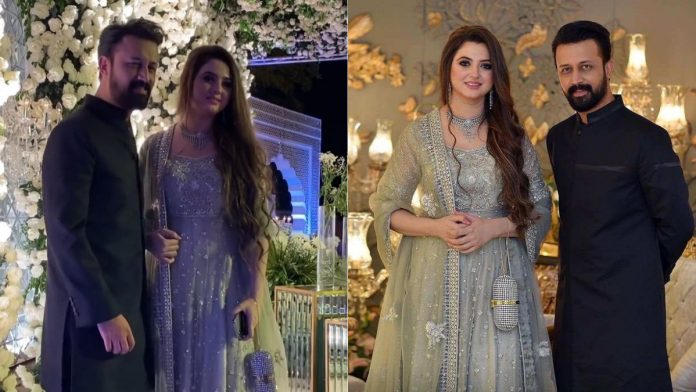 A beautiful video of internationally renowned singer Atif Aslam with his wife got viral on social media.
Atif Aslam sharing a cute moment with his wife captured in a video that got viral on the internet. This Adorable scene where the singer is fixing Sarah's hair is a lovely gesture that makes his fan more excited.
In general, Atif himself is not very active on social media. His wife and children also stay away from it, but recently Atif attended a wedding ceremony held in Lahore with his wife.
Atif and his wife were the center of attention at the ceremony. A video from the event has gone viral on social media with interesting comments being made by users.
Earlier, photos of the wedding party went viral on social media.