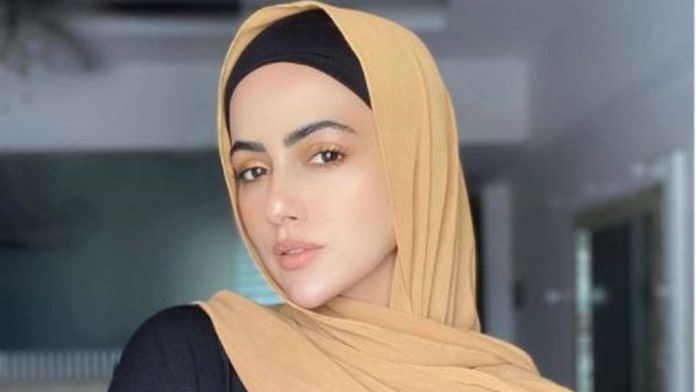 Sana Khan, the renowned model and Bollywood actress now left the showbiz industry. However, she gained high popularity through Big Boss 6.
In the detailed social media post written in both Urdu and English, the former actress made announcement that she is now on a religious journey and will continue to follow the orders of Allah and will serve the humanity.
Sana Khan said that the time that she spent in the entertainment industry, she got "all kinds of wealth, honor, and fame" but she has now realized that she will not make fame and wealth her single goal.