Ahmed Ali Akber reacted to the Manish Malhotra campaign that used Parizaad OST Instrumental Music.
Leading Indian designer Manish Malhotra stunned many of his followers with the launch of his latest campaign. It is having Parizaad OST Music.
To promote his new line of costumes, the famous designer has used a Pakistani OST. Original soundtrack of the Pakistani drama serial Parizaad makes it fans supper excited. The fashion mogul used the instrumental version of the popular serial for his latest clothing line.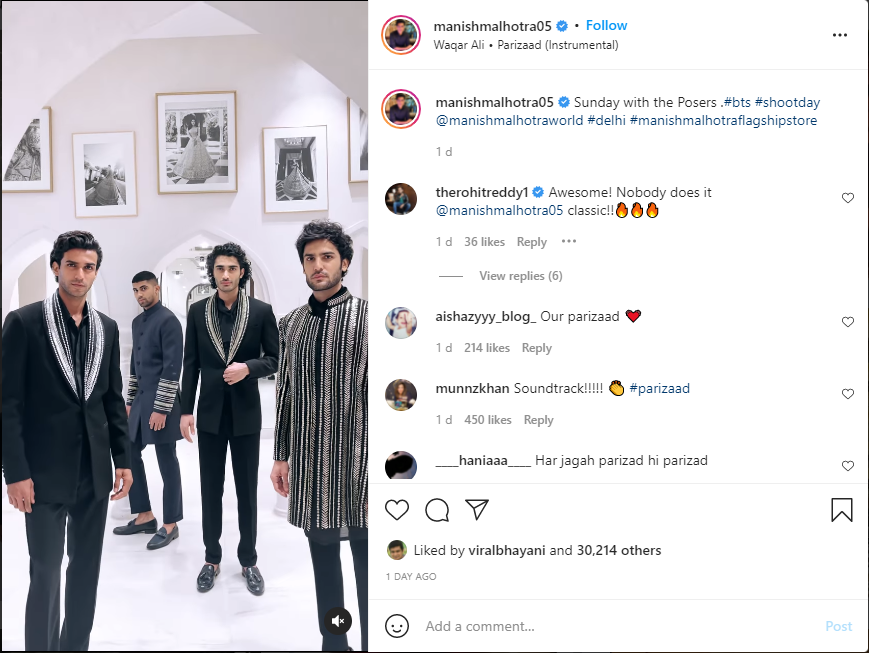 On his Instagram handle on Monday, he posted a video with a caption that read, "Sunday with the Posers.
Manish credited the instrumental version of the song by sharing the same video on Instagram Reels.
Ahmed Ali Akbar, the lead actor of the drama serial Parizaad Shared the Manish Malhotra story on his IG and titled it, "I like music."
He also commented at the original post, "Well, doesnt that sound familiar."