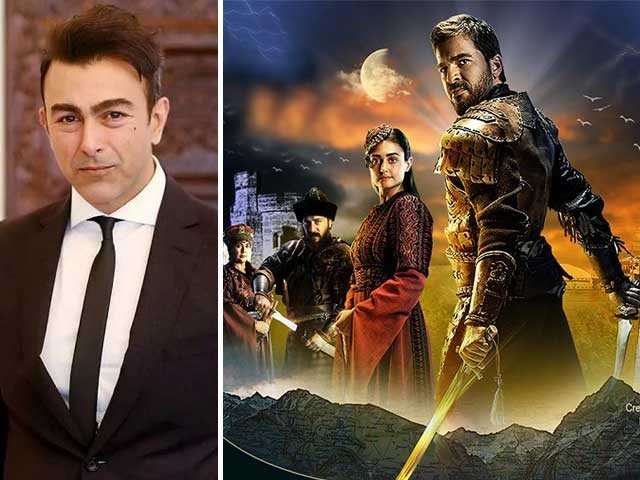 The veteran actor of Pakistan Shaan Shahid is not happy with PTV for airing Dirlis Ertugrul and set a new debate on twitter.
After tweeting against PTV for airing Turkish Dirlis Ertugrul Shaan Shahid starting a new debate. He said that there is no need to celebrate the Turkish warriors; instead of this, Pakistan should produce such content that highlights the struggle of local heroes of the Sub-continent. After these tweets, new discussions started on social media.
He continues that He's never said anything when foreign content on aired on Private channels. This time a state-owned channel for that I pay taxes shows its support for international content.
He mentions losing hope because the government approves it. In addition, he said that government support for foreign content is harming the local industry.
Shaan suggests that PTV should be made an effort toward making stories of Pakistani heroes. And industry feels hopeful if their government supports them by reducing taxes and providing them help and our production also need to feel hopeful. We don't desire to feel like we are standing alone, just paying taxes but not getting support.
He also highlights why the government has not ever tweeted on behalf of a local production that was a hit because even a little encouragement can go a long way. Instead of this, they suggest the Pakistani audience watch international content. He asked that the government always says that they want to reduce import than what about the cultural import?
Dirlis Ertugrul is a Turkish serial that marked the history of success around the world. Now it's Urdu dubbed version is getting popular in Pakistan, and it's currently trending in social media.
Shaan Shahid's comments on Dirlis Ertugrul triggered the Pakistani social media users and opened a huge debate on it.