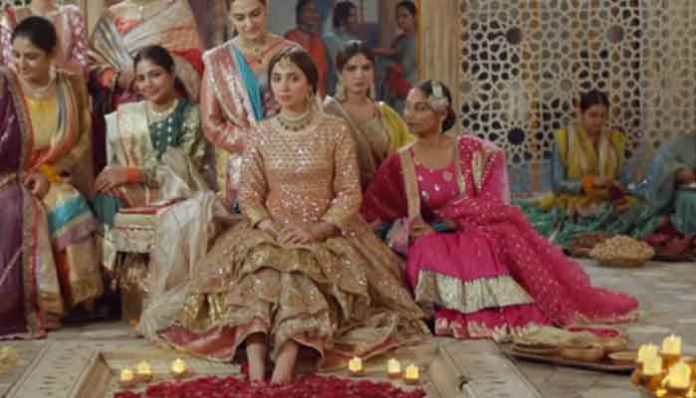 Dua e Reem – Famous director Shoaib Mansoor along with Superstar Mahira Khan released a song to pay tribute to women on international women's day. The theme of the song is 'prayers of every woman'.
According to the video's opening, professional women singer had their own spin on Iqbal's poem for children, transforming the prayer into the bride's prayer.
The old ladies' supplication, to the lady of the hour's mortification, requests that God invigorate her and tolerance to persevere through each torment delivered upon her by the spouse.
Mahira looks unmistakably annoyed and glances around weakly as the band keeps on singing to the entertainment of the old ladies in-crowd.
Sooner, Mahira chooses she has had enough and closes down the gathering, announcing that she would pray herself.
This song is a prayer for every woman starting a new chapter of life and it talks about the balance between both the genders.
Below you can see the complete Dua e Reem video: