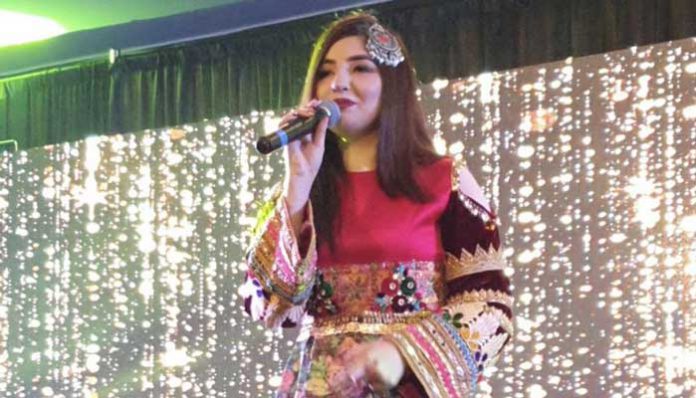 The renowned Pashto singer Gul Panra along with Khumariyaan band rocked the music event held in Manchester, Birmingham.
Pashto singer Gul Panra and band Khumariyaan mesmerized people of Manchester on Sunday night in a concert. It was her maiden concert in United Kingdom.
Panra while talking to media said that music has the power to spread love and peace and I'm glad that I am sharing my part in spreading of love with the support of music. She also added that it's my first UK tour and I really relished my performance. The people of UK are very lively and dance with music to cheer up the performer.
Music band "Khumariyaan" also shook the stage and the audience on its feet and they forced them for dancing with their outstanding performance. They sing their Coke Studio 11 Track "Ya Qurbaan", "Tamasha" and many other popular Pushto songs in their one-hour performance.
Sparlay Rawail, the Khumariyaan guitarist, shared his experience that it was their best show United Kingdom and it is a pleasant experience to watch Pakistani and Afghani people enjoying Pashto music.  And we want to show the world actual Pakistan KPK with the help of our music.Many people in Pushtoon cultural dresses were enjoying the concert.