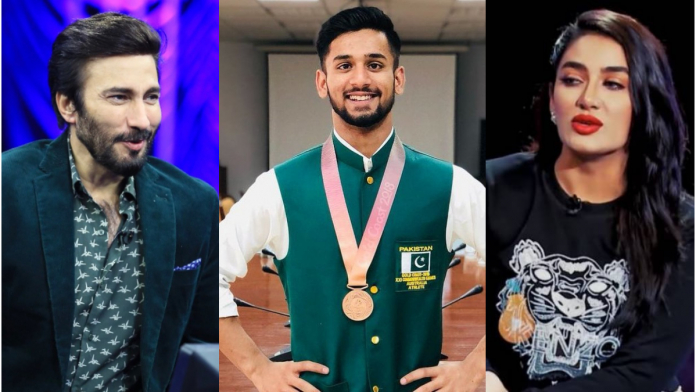 Aijazz Aslam, Xarnish Khan, and many other celebrities commented on the fraud with Olympian Talha Talib
Pakistani weight lifter and Olympian Talha Talib is a Pakistani National Champion. He secured the fifth rank in the men's 67kg weightlifting event at the Tokyo Olympics 2020. Talha Talib lost his Rs 360,000 prize money by a group of fraudsters. Imposter introduced himself as the (PA) of the aviation minister after promising to gift a vehicle for his remarkable performance at Tokyo Olympics.
Talha Talib's father used Prime Minister's Citizen Portal to lodge a complaint against the fraud.
He also shared this news on different social media portals where fans and Pakistani celebrities reacted to it.
Actor Aijazz Aslam, Xarnish Khan, Mathira, Model Rizwan Jaffery condemned this sad incident.
Mountaineer Shahroz Kashif has also face the same situation. Shahroz Kashif's father disclose that fraudster asked to deposit Rs. 285,000.