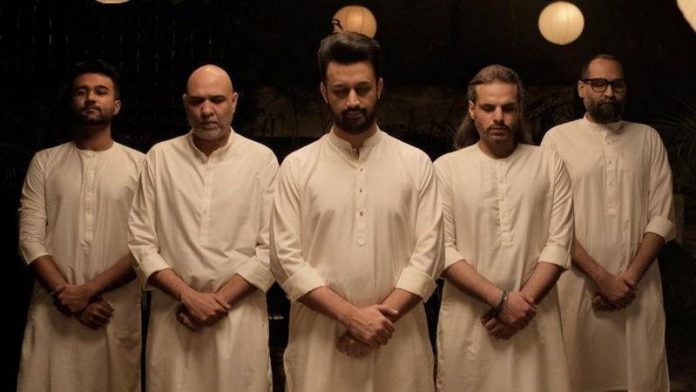 The name of Atif Aslam does not need any introduction. However, Salam e Ajizana is another soul touching Ramadan Kalam by him.
Mustafa Jaan-e-Rehmat Pe Lakho Salaam is the most renowned Kalam by Hazrat Imam Ahmed Raza Khan Barelvi. It is widely recited in Pakistan and in the sub-continent region.
In the video, Kumail Jaffery, Nouman Javed, Ali Pervez Mehdi, and Ahsan Pervaiz Mehdi along with Atif Aslam did recitation. The video starts with the visible text of 'MUSTAFA JAAN E REHMAT' along with 'NAAT E RASOOL E MAQBOOL'.
Before Salam e Ajizana, Atif Aslam has also released some great hits including Wohi Khuda Hai and Tajdar e Haram for Coke Studio. In addition to it, he also recited the 99 names of Allah for them.
Now, his new Kalam is gaining all due praise and acknowledgment from fans. Within a few hour of release, it went viral over the internet. Admirers also expressed their gratitude on Twitter. Just have a look at some of the tweets: