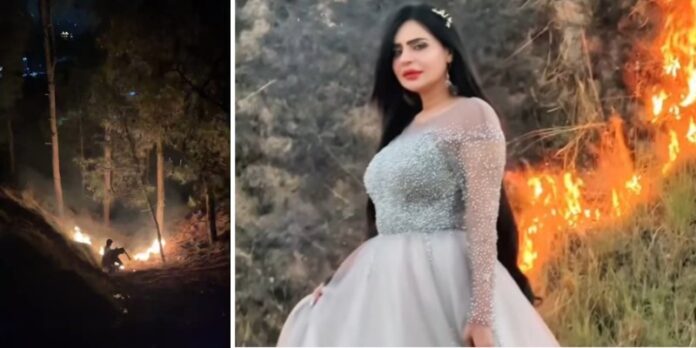 Humaira Asghar aka Dolly a social media influencer and tik toker with millions of followers have been facing criticism over a video that went viral. In a viral video, it seems that the girl causes the fire to make a video with a popular song – Pasoori.
Humaira Asghar posted a video on Tik Tok walking down the Margala hills. In recent past, a man arrested in northwestern, Abbottabad for deliberately erupting a fire in the forest.
Climate change has been an unresolved issue in the country. The rise in temperatures has caused the vulnerable class to the scorching heat of summer. Pakistan is the eighth most vulnerable country to harsh weather conditions. In a statement, Humaira cleared that she did not fire the Forrest. The clip has been removed.
FIR against the star has registered on the complaint of the Capital Development Authority (CDA) under wildlife and environment protection laws.