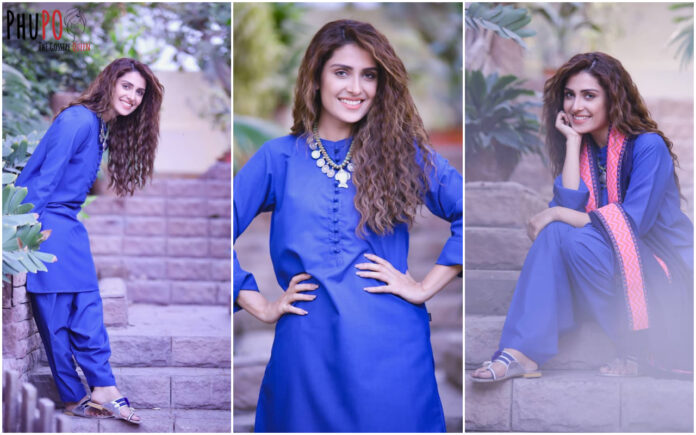 Ayeza Khan is a Pakistani actress known for her charismatic roles and skilled acting. Her notable work includes, 'Mere pass tum ho', getting internationally acclaimed. Other than she has performed in several TV serials like Tum Kon Piya, Pyarey Afzal, Yaariyan, Zard Mausam, Adhoori Aurat, Mohabbat Tumse Nafrat Hai, and others.
But what is it that she is doing around again on social media?
The current assumption is that the Tv actress is being criticized for her 'hair color'. She is criticized for her selection of ads making her appearance unattractive in grey and red hair color.
The ad was from the brand:  Eazi color. The fusion in the ad has disappointed the audience.