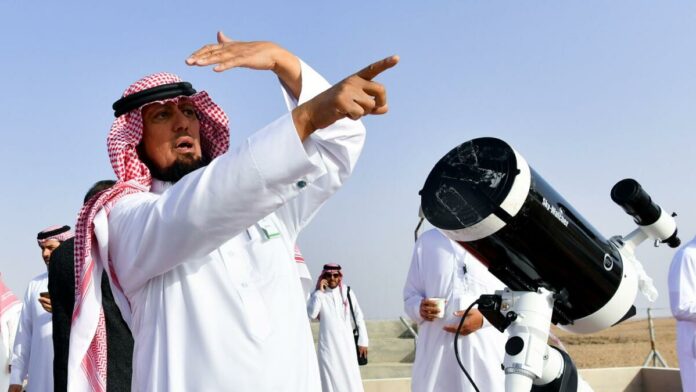 Saudi court has calls people to witness the moon for Eid ul Fitr 2022 in Saudi Arabia. According to a statement released by Saudi Press Agency (SPA) Muslin directed to sight moon of Shawwal in the nearest areas either with a naked or binoculars. The Shawwal moon of the 29th Ramadan 1443 that will fall on Saturday is yet to sight on the orders of the Supreme Court of Arabia.
Other than the Saudi Minister of Islamic Affairs, Dr. Abdullatif Bin Abdulaziz Al-Sheikh has asked people to make Eid prayers preparations expeditious. Eid ul Fitr 2022 in Saudi Arabia is expected to fall on Sunday, May 1.
As per the Umm Al-Qura calendar, Eid prayers are offered 15 minutes after sunrise on the same day when Eid is announced. According to the Saudi Arabia authority, the Eid holidays will be observed for four days for both private and non-private sectors.
The 27th of Ramadan marks the holiest day for all the Muslim observant in the Muslim world. The day is called Laylat al Qadr. It was the day when Quran was revealed to the last Prophet Muhammad (PBUH). The end of Ramadan is followed by an Eid festival known as, 'Eid ul Fitr'.