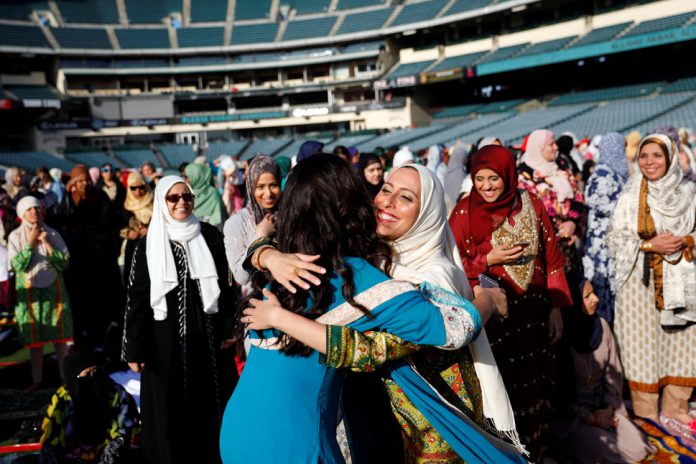 According to authorities in the US, Eid-ul-Fitr will start on Sunday 24th May.
Eid-ul-Fitr is not only religious but an auspicious event that is celebrate by Muslims all over the world. This time in the US Eid celebration will start from 24 May on Sunday to 26 May on Tuesday. 
Eid is one of the most significant festivals celebrate by the Muslim community. Muslims fasts from dawn to dusk offer prayers and practicing self-discipline for the whole month at the end of this month they celebrate Eid which they believe is the gift from Allah. During this whole month, they do charitable acts like providing foods and clothes to people who don't afford even to help them with money which is called Zakat.
This time it is difficult to celebrate Eid-ul-Fitr as Muslims do always due to this Coronavirus pandemic. People are strictly ordere to stay at home as much as they can avoid meeting and gathering with others especially on the festivities like this because it can create a mess and uplift the Corona cases. But people can still make their Eid joyful to celebrate it with their families and loved ones wear new clothes and enjoy good food.