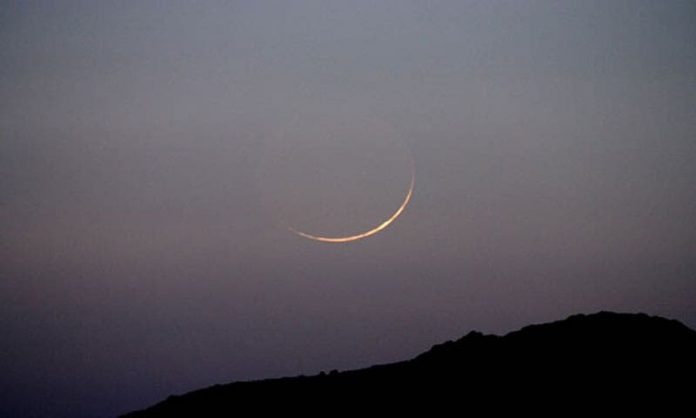 The Shawwal moon has finally sighted in Karachi today and the country will celebrate Eid ul Fitr on Sunday 24 May 2020.
Central Ruet e Hilal Committee held a meeting today for witnessing the Shawwal moon and decide about the Eid ul Fitr.
The committee received enough testimony of Shawwal moon sighting from different parts of Pakistan on Saturday. Therefore, Mufti Muneeb ur Rehman announces that Eid ul Fitr will be celebrated on Sunday in Pakistan.
Eid ul Fitr will be observe on Sunday 24 May 2020 in UAE, Saudi Arabia, and the Western part of the world.
Due to the outburst and loss of lives in the Covid-19 and PIA plane crash, govt has requested the citizens to celebrate Eid fest with simplicity and austerity.