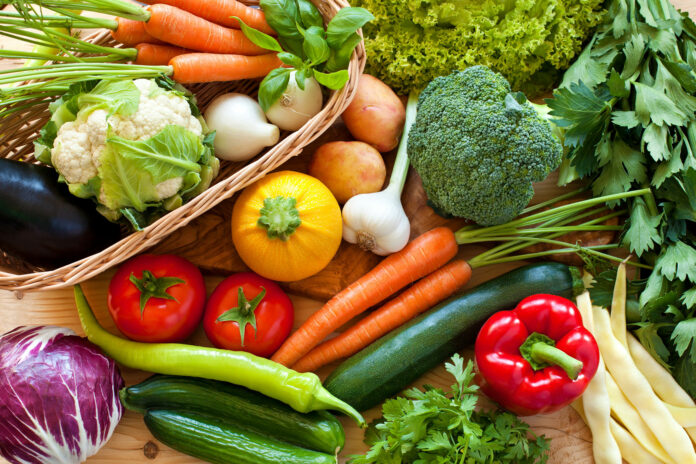 Every vegetable has its unique blend filled with vitamins and nutrients. Eating a wide range of vegetables is not just healthy but also maintains a balance in life with focus, well-being, and a healthy mind. Certain veggies may be able to help you manage your blood sugar levels more effectively than others. Vegetables affect blood sugar levels, as they are high in fiber, protein, and other specialized vitamins that will be beneficial in keeping your blood sugar in balance.
1- Broccoli
Fiber is essential for controlling blood sugar levels. This is primarily because fiber is not digested; therefore your blood does not absorb it in the same manner that it does other carbohydrates. Vegetables like broccoli, Brussels sprouts, and cauliflower are high in fiber and are great for a prebiotic function that is an essential source of healthy bacteria in the body for the gut system.  
2. Green leafy vegetables 
A salad of green leafy vegetables that are refined, fulfilling, and soul-satisfying is the best option for balancing blood sugar levels. Green vegetables are high in fiber, calcium, and potassium. Green vegetables are less in sodium, carbohydrates, and cholesterol. Most vegetables contain water and vitamins. 
3. Spinach
Leafy greens are always a perfect choice if looking for healthy, wholesome, and nutritious food. Such vegetables are always high in minerals and vitamin intake. Among them, Spinach is one of the greatest sources of leafy greens with nutrients and nourishing. Spinach can be used in various dishes such as salad, soup, or steam.
4. Eggplant
Eggplant is a densely nutrient vegetable but also has highly health-giving benefits. It contains fiber and protein and is fewer crabs which will lower the risk of diabetes and heart disease. 
5. Cauliflower
Cauliflower, whether steamed or sautéed, can be a super nutritious addition to your plate to keep your blood glucose levels intact. It is high in vitamin A, an antioxidant, and a strong source of vitamin K.