Coronavirus has brought a situation where every individual has to stay at home in Sindh, while maintaining social distances, due to the lockdown of all public places and online delivery services. While getting food delivered at their doorstep, people are unsure of the safety measures incorporated by food delivery platforms hence, foodpanda had taken charge of all safety measures linked to the foodpanda family, under their umbrella, "foodpanda Cares", ensuring deliveries under safe and hygienic conditions. The company has made sure their riders, vendors customers religiously follow hygienic measures before getting their hands on the meal.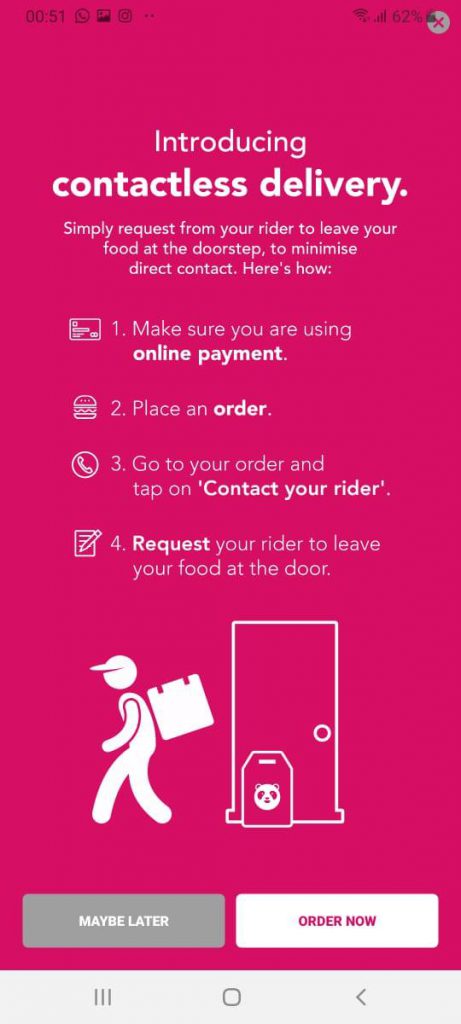 The pandemic has made its impact throughout the world, leaving online deliveries as the safest go to option during a time when unnecessary social interaction is discouraged. Foodservice research category director of Mintel Group told Food Navigator (a leading online news source for food industry) about how food delivery platforms in the United Kingdom including Deliveroo and Just Eathave made a shift to Contact Free deliveries to minimise human contact. According to Gulf News, UAE's leading food delivery platforms including Zomato and Talabat have also adapted Contact Free deliveries as a method to combat the pandemic. In China, locals shifted to Alibaba for their daily essentials, making sure to stay within the barriers of social distancing, right before the lockdown was confirmed in Wuhan.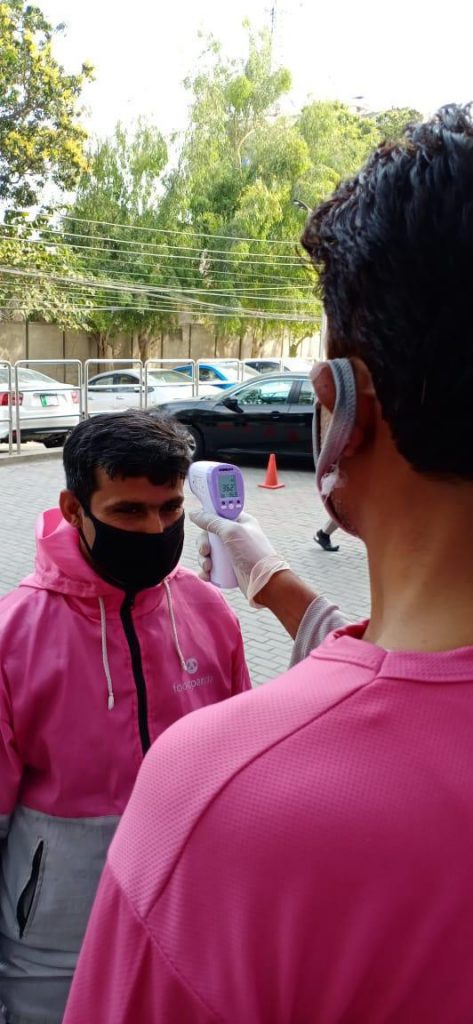 Since before the lockdown in Sindh, Pakistan's largest food delivery platform, foodpanda, has installed washbasins in collaboration with Lifebuoy outside different restaurants and rider hubs in Karachi, Lahore Islamabad, Faisalabad and Sukkur, which are open to the general public as well foodpanda heroes and restaurant employees. To further enhance safety of their customers, the foodpanda app has introduced a separate swim lane under the heading, "foodpanda cares" where foodpanda customers can order a "Hygiene Kit" along with their orders. The internationally recognized option "Contact Less delivery" has also been added to the foodpanda app ensuring minimal human contact.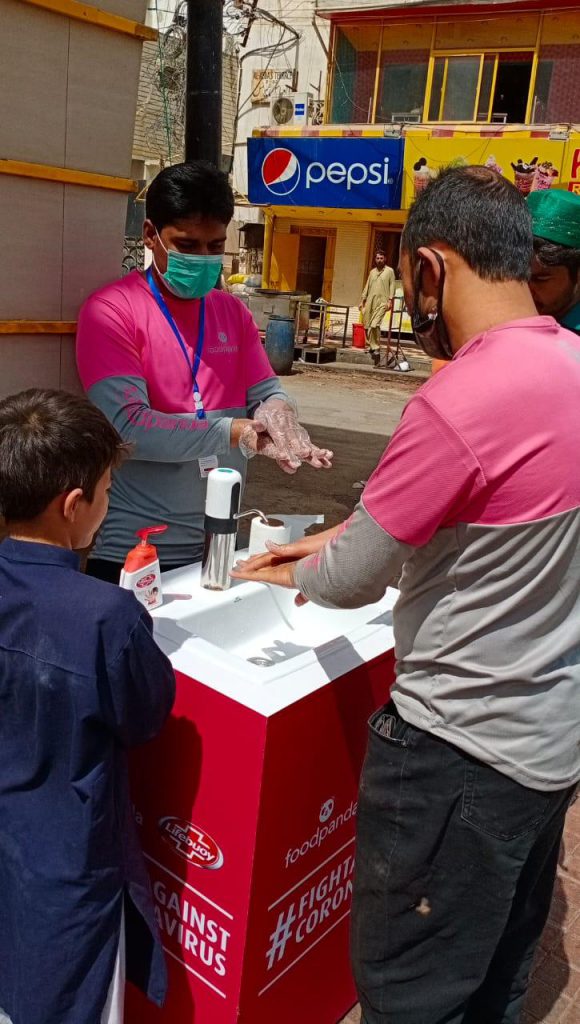 To ensure health, safety and hygiene of everyone, the food delivery platform has created awareness about COVID-19 and its preventive measures, and clearly the steps they have taken highlight all three aspects. While prompt and convenience are the key principles the company works on, foodpanda ensures safe deliveries across Pakistan, with the aim to promote social distancing by encouraging people to stay home.