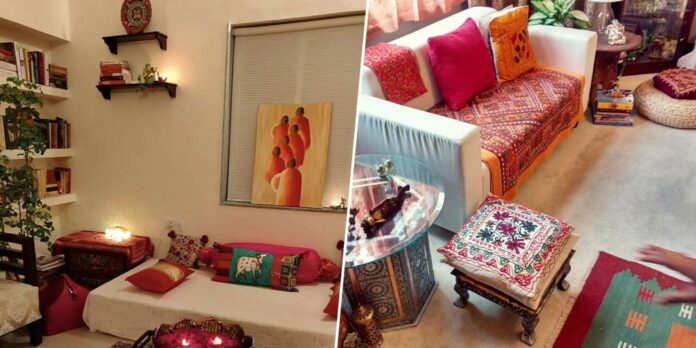 Like a blank page, an empty room can be either an opportunity or a challenge. Whether you have moved to a new place or you already have one that you want to rearrange, having the right furniture arrangement will make everything more enjoyable.
Arranging furniture is a crucial task. Every person needs furniture, be it a sofa, table or chair. However, how you arrange this furniture is a factor that's more important than the furniture itself. It is worth mentioning that Graana.com, Pakistan's 1st Online Real Estate Marketplace has hundreds of furnished properties available in all major cities of Pakistan.
Positioning the furniture in the right manner enhances the living area. We have mentioned tips to arrange your furniture in the most stylish way, which will help you with the basics of furniture arranging so you can maximise every space.
Choose a Focal Point
Start With Priority Pieces
Variety of Furniture 
Create Conversation Area
Consider Traffic Flow
Choice of  the Right-Size Rugs
Choice of Tables
Use the Right-Size Artwork 
Avoid Placing Furniture Against Walls
Choose a Focal Point
Identifying the focal point of a room is the first step when you start to plan your furniture arrangement. Whether it's a TV, a fireplace, a wall, or a large window, you have to set a focal point. After identifying the focal point, you can arrange the furniture either facing the focal point straight-on or angled-at.
Start With Priority Pieces
Once you plan, place the largest piece of furniture first, such as the sofa in the living room.
This focal point could be your center table around which you could arrange your sofa and chairs. The furniture should face the room's focal point as it will help create a visual balance.
After arranging the largest pieces of furniture, you can place the other furniture pieces and accessories around to achieve a balanced result.
Variety of Furniture 
Balance is always important when it comes to decor and arranging furniture. While arranging furniture, consider a variety of furniture such as sofas, chairs, and tables. 
Both the size and placement of a variety of furniture across the room can brighten up the area. Moreover, try not to add the same-size furniture to one area or to one side of the room, which can make the space feel lopsided and a little unsettling.
Create Conversation Area
If you have space, try creating a separate conversation area to encourage intimate conversation with family or friends. You can place a large sofa and a pair of other comfortable chairs in L or U  shape. For example, there are many flats for rent in DHA Phase 8, Karachi, that come with a dedicated conversation area.
Whether it's a fireplace, television, or a piece of artwork, or listening to music, a focal point naturally draws you to a specific area. You can place a bookshelf next to it that can be your reading spot. In such an environment, people will naturally find themselves drawn into conversation with one another. 
Consider Traffic Flow
One of the important things people avoid while arranging furniture at home is traffic flow. Placing a huge piece of furniture in the wrong place can create hindrances at any entryways or movement paths.
Always make sure to leave some inches of space between the sofa, tables, and chairs while arranging the furniture to create ease of movement. A clear path can help people walk from one end of the room to the other without difficulty.
For example, there are a lot of houses for sale in Gulistan-e-Jauhar, Karachi that are perfect for people looking for an affordable and peaceful residence. 
Choice of the Right-Size Rugs
Along with furniture and other accessories, the right choice of rug is important. The right kind of rug can be of the right size, design, color, and style. 
To enhance the look of your house, make sure to use a big rug that all the furniture in a seating arrangement can rest on.
However, keep in mind that if your house fittings are in a modern design, try to avoid traditional rugs as they will not go with the feel of the furniture.
Choice of Tables
While buying an item of furniture for your house, always make sure to buy the right size of tables. Also, this depends on the designs you choose and how you arrange the living room furniture.
A big-sized table is easy to access from all sides, and it can be used to place more things.
If you don't want to place a single table, the alternate option is to place two small tables. However, small tables can be used in different spots wherever they are needed.
Use the Right-Size Artwork 
Artworks are one of the main things people notice at houses. A good piece of artwork always  gives an elegant touch to the area. 
Things that are hung on walls need to be placed strategically and impactfully. You can hang a large piece of art on the back of your sofa. When hanging an art wall, whether it's a painting or mirror, make sure to hang it in the centre of the area at an eye-catching level. 
Avoid Placing Furniture Against Walls
One of the common mistakes people make while arranging their furniture is placing furniture against the wall. 
When choosing furniture for your house, try to buy pieces that don't need to be placed against the wall. Keeping some inches of breathing space between your wall and furniture can make the room feel bigger. Also, if you have a large space, you can arrange it however you want.
The interior of your house depends on the arrangement of furniture. If you are planning to rearrange your furniture, these tips can help you make a perfect and unique  look.