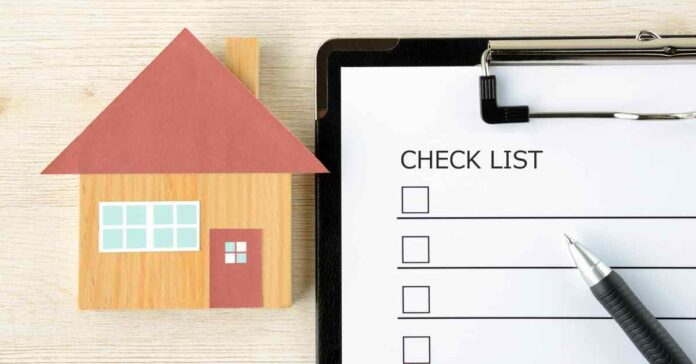 You have just purchased a new house and you're done with all the payments and paperwork. Now you must be feeling relaxed that you don't have to go through any more hassle. However, moving into a new house can bring more responsibilities as you assess what you need to buy. Graana.com, Pakistan's smartest property portal, has compiled a list for you about all the important purchases for your first home.
Checklist for Your First Home
There are a lot of purchases that you have to make in order to keep your new home organised and livable. The most essential items have been listed below.
Utilities
Before moving into your home, you need to set up all the utilities like electricity, water, gas and internet. You should also be aware of all your utility suppliers. If you bought an old house for sale in Karachi, then make sure that the previous owner has paid all the previous bills so that you are not cut off.
Cleaning Supplies
There is a lot of mess to clean up before and even after unpacking in your new house. Make sure you have bought all the appropriate cleaning supplies beforehand. For instance, if your floors are carpeted, then you should buy a quality vacuum cleaner. If you have a hardwood or tiled floor, then you need a broom and a mop. There are some other cleaning supplies as well that we have listed below.
Garbage bags
Brooms and dustpan
Rags and microfiber cloths
Mop and bucket
Disinfectant
Safety Essentials
Most of the time, new homeowners overlook the safety products that should be installed in their new house. However, these are important purchases for your property's security. These can include smoke detectors, home security systems, carbon monoxide detectors etc. You should ideally ask professionals for help to ensure their correct installation. 
For example, there are a lot of houses for sale in Islamabad that come with safety essentials.
Tools
You will also need some basic tools that can help you decorate your new place, like hammers, screwdrivers, drills etc. For instance, if you want to install window coverings or hang up pictures, then you may need a drill machine to drill some holes in the wall. 
Kitchen Appliances
Chances are that you may already have most of the kitchen essentials in your possession but, for your convenience, we have listed them below: 
 Cooker
 Pots and pans
Kettle
 Dishes
 Cutlery: forks, knives, and spoons
Drinking glasses
 Mugs
 Knives and scissors
 Cooking spoons
Chopping board
 Dish drying rack
Storage boxes
Other bigger purchases are as follows:
Toaster oven
Microwave
Kettle
Blender
Refrigerator
Basic Home Furniture
A larger part of your budget may be dedicated to buying home furniture, when you're moving into a new place. However, you don't have to buy it all at once. First, just buy the essential furniture that you need to set up your house. You can prioritise according to the rooms that you want to prepare first (this is usually the bedroom or living room). Sofas, beds, tables etc. are some of the basic home furniture items that you would need at first.
Other essential items include:
Mirror
Dressers/wardrobes
Stools
Chairs
Coffee table
Side tables
TV
Lamps/lighting
Couch
Outdoor Essentials
If you're moving to a house that has a lawn or a backyard, then you might need some items for that area as well, like a lawnmower or leaf blower. You can also purchase outdoor furniture if you want to utilise the space as a proper seating area.
Basic Bathroom Items
You may have all the basic toiletries but there are also some other items that you may need for your bathroom:
Hand towels
Shower curtain
Toothbrush holder
 Bath mat
Hand soap and sanitiser
Toilet cleaner
Toilet brush
Trash can
Other Essential Items
There are certain things that we might not consider as necessary, but they still come quite handy during the shifting process. We have listed some of them below.
First Aid Kit
It is important to have a first-aid kit at hand for any unexpected injuries. A good first-aid kit has bandages, antibiotics, ointment, gauze pads, antiseptic wipes, painkillers etc.
Flashlight
A flashlight is a must-have for anyone who is moving to a new house because there may be power outages. You can buy them from the market or order them online.
Shifting to a new home should not be done without deciding and planning a list of things you would need to decorate your new home. This guide can help all the new homeowners to set up their homes without any stress.
If you are looking for a new place to buy, visit Graana.com for more information.