Krave Mart is a one-stop online store, delivering a wide range of grocery assortments ranging from food staples to fruits and household goods in Pakistan; instantly offering thousands of authentic and high-quality products to customers.
Q-Commerce is a new concept in Pakistan and the founders of Krave Mart, Kassim Shroff, Hammad Bawany, Haziq Ahmed, and Ahsan Kidwai are already paving the way for quick delivery services across the country.
The sudden onset of Covid-19 and the way it changed lifestyles across the globe also affected the way customers shop. Overnight, Q-Commerce became the need of the hour as customers preferred to stay physically away from brick and mortar stores and asked for home deliveries of all their fast moving consumer goods. Quick delivery services arose exponentially due to reduced accessibility to everyday items and household goods.
When Krave Mart entered the market, it did so with a promise to deliver within 10 minutes of the order being placed. This revolutionized concept focuses on delivering products to customers as quickly as possiblewithin the aforementioned and promised 10 minutes.
With major lockdowns taking place in the country since the past two years, majority consumers switched to online shopping overnight. Buying groceries online from online grocery stores became the new normal. However, consumers would face delays in deliveries, which would last up to 3-4 hours. Sometimes e-stores would dispatch the wrong products, sometimes the wrong brand or wrong SKU. Essentially, dispatching whatever came to hand, without informing the customer of whether the products were available or not. This resulted in orders getting canceled or customers never receiving what they purchased and hampered the overall shopping experience of the end customer.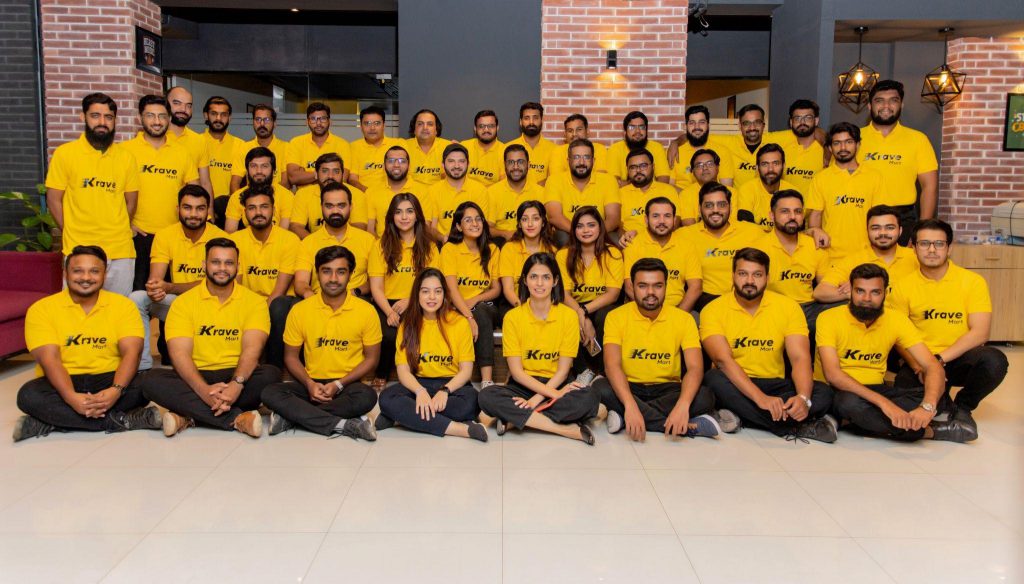 This is a common problem in the country. Sometimes e-stores would still list a product that they no longer have available in their inventory. This is a glitch in their app and their inventory management systems, which becomes frustrating for customers. After waiting for 1020 minutes, the order gets canceled and the customer is informed that the products theyve ordered are no longer available. This can damage the reputation of the e-store, affect the consumer shopping experience and also results in loss of valuable time on both ends commented Hammad Bawany, Co-Founder & Chief Product Officer at KraveMart, who previously worked as the Head of Vendor Management for Foodpanda.
Now if you run out of milk & eggs and need it at 8 am, all you need is Krave Mart on your phone. Unexpected guests that need to be fed? Krave mart can be at your doorstep within 10 minutes!!!
Every upheaval brings with it an innovation that completely changes existing market forces. For the Pakistan market, its the promise of instantaneous deliveries thats allowing customers to enjoy a more relaxed and improved shopping experience.
Download Krave Marts app now and get groceries in 10 minutes, at your doorstep.