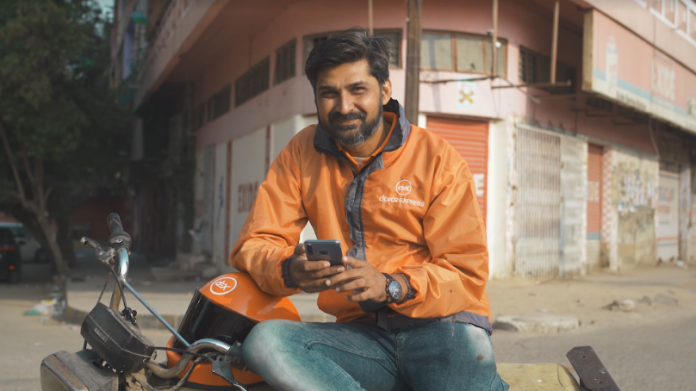 "After my wife passed away, I was very stressed but slowly and gradually I had to find my strength."
Sajid Ali's wife lost the battle against thyroid cancer a few years ago. He found himself a single-parent to two children – a 1.5-year-old and a 7-month-old. 
"While my life partner was with me, I had strength. I had her support in every matter," he says.  
Today Sajid works as a DEX Hero and says he has two families. One at home – his two children and his parents – and the other consisting of the people he spends the majority of his day with. "My company, Daraz."
His routine consists of waking up at 6am in the morning, getting his children ready and dropping them to school. Once he's taken care of things at home, he goes to work. 
He recalls that when he started working at Daraz, there were only 15-20 more riders. 
"Today, we have been given the title of DEX Hero. I have a very big job of making sure people receive their packages," he says. "The most important thing for Daraz is the customer and we are the ones dealing with the customers."
Despite the difficult times he has been through, Sajid is grateful for his family. He believes in taking every opportunity to help others. "That's what I got from people – from my family and friends – and this is what I have learnt – to help people as much as I can."