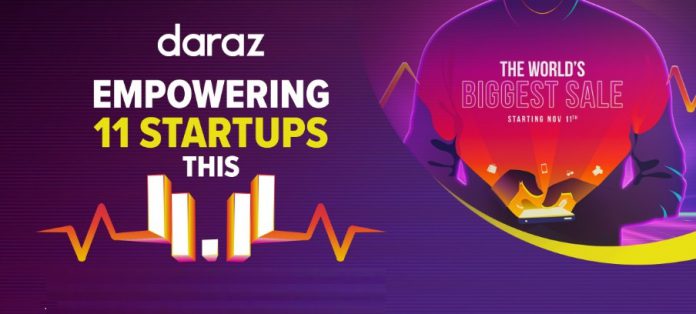 There are so many challenges that exist in the society, especially after COVID. In times like these it is crucial that those who can act socially responsible by giving back to the community, do so. Daraz is taking steps to play its part in these turbulent times to help local businesses.
The E-commerce industry is growing with every passing day. Daraz has launched a program through which they're acknowledging the entrepreneurial talent that seeds in Pakistan. This year for Gyara Gyara, 11 start-ups have a chance to onboard themselves onto the Daraz app.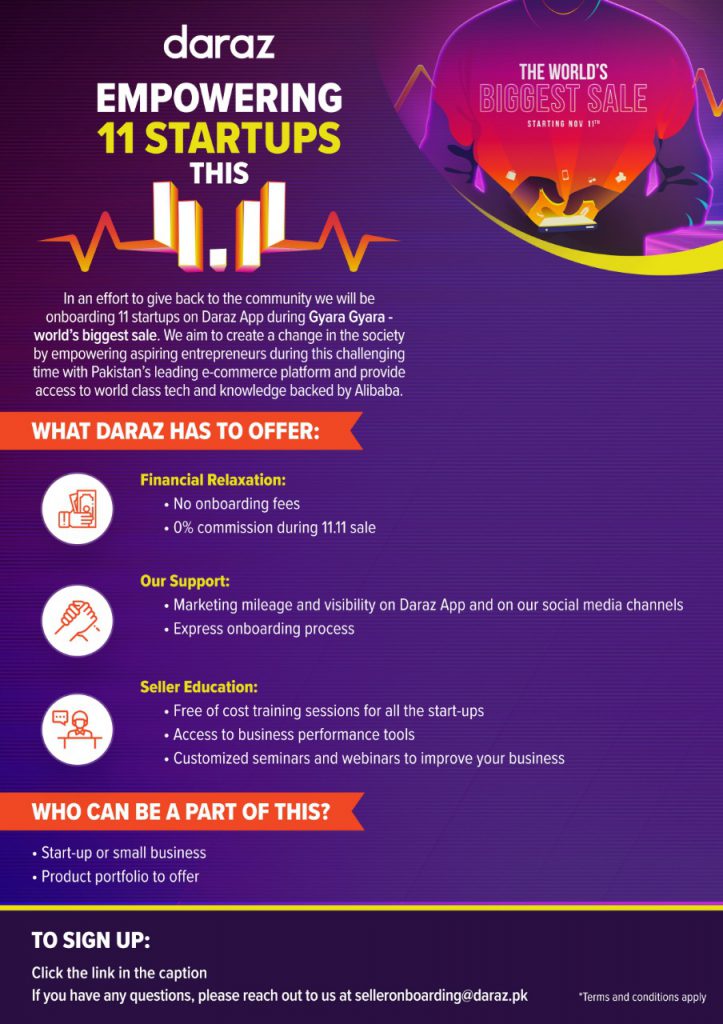 This is a great opportunity for our local start-ups to make their mark on the map. They can very easily sign up and potentially become one of the 11 chosen start-ups to receive many offerings from Daraz.
The businesses will get a chance to work in a fast-paced culture that revolves around world class technology backed by Alibaba. The information disseminated from Daraz's end tells us that these 11 start-ups will receive premium seller education, marketing mileage and many other things that will assist them with their business performance.
After a rough period of time, it is great to see that big players in the industry are taking steps to ease the business culture in Pakistan.
To register, you can sign up here: https://bit.ly/2HbO0vb