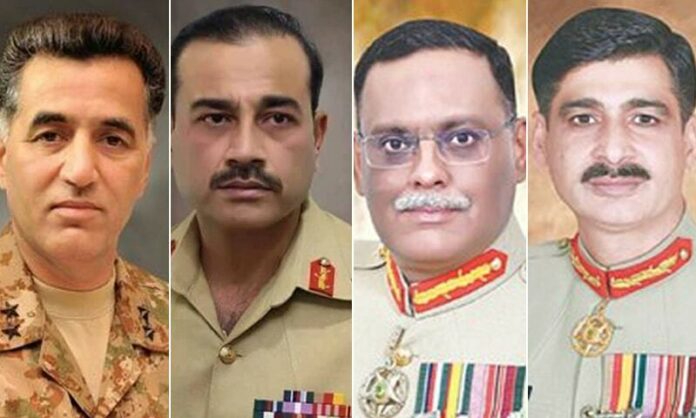 Who will be the next army chief of Pakistan has become one of the biggest conundrums for the state. There are around six highly eligible senior armed force officials ready to assume the most powerful position.  All the army officers have served the nation in the best way possible and have faced numerous challenges.
In the past, the Pakistan army and a few generals have been the target of politicians, in addition to raising questions regarding the credibility of the institute. There are no doubts about the army's interest and its involvement in political affairs.  The presser chaired by the DG ISI and a meeting with Imran Khan raised serious questions regarding the gravity of the matter.
As per Gen Bajwa's stands that the army has chosen to be neutral raises the stakes more in the current political situation. The latest selection of COAS might calm the political chaotic situation of the country. 
All the officers are equally qualified and well deserving. Lt Gen Asim Munir is assumed to be Nawaz's favorite.  Gen Sahir Shamshad Mirza, Commander 10 Corps is believed to acquire more chances with an excellent reputation and is believed to be emphatic toward Khan. The General has served in many integral positions and had made some par important decisions.
Lt Gen Mohammad Amir is being labeled and inclined toward PPP. Lt Gen Nauman Mehmood is assumed to be too firm.  Gen Faiz Hamid is believed to be Khan's favorite and is no less hidden from any controversy called by PDM.
Gen Azhar is coming out to be another option or a third choice. As per the sources, much do not know much about the General however, he is considered professional . All the mentioned generals can run the army. If merit is perceived all the candidates are highly competent and eligible.