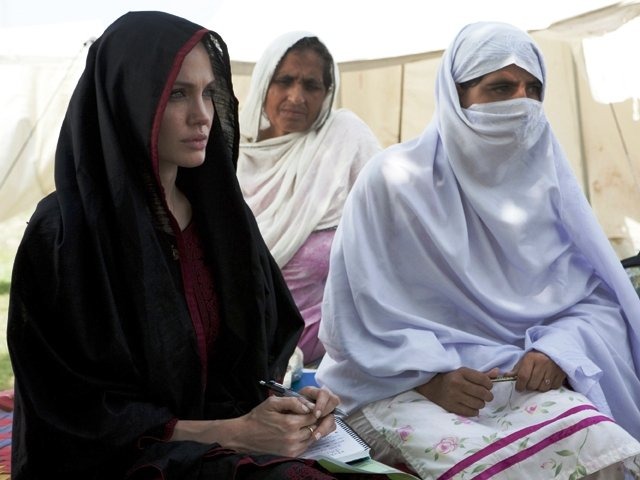 Angelina Jolie, a Hollywood star and philanthropist is likely to visit Pakistan to show her unity for the flood-affected area. Jolie is United Nations Special Envoy and has seen before in humanitarian work. She is expected to see the calamity caused by the urban flooding.
Jolie was seen in 2010 when she visited Pakistan when a massive flood strikes the country. She was also seen highlighting the destructions by touring and visiting the Afghan refugees in Pakistan. Apart from this, Members of the United States Congress visited the flood-prone areas in Pakistan. Antonio Guterres,  United Nations Secretary-General has also appealed to the world to show solidarity and support the country.
She requested a visa to travel to Pakistan. Pakistan is under a climate disaster where more than 30 million people have been affected and up to $40 billion in damage has been inflicted by severe floods. The 47-year-old has traveled there numerous times since taking on the role of goodwill ambassador for the UN agency for refugees, so she is not unfamiliar with the nation with the second-largest Muslim population.