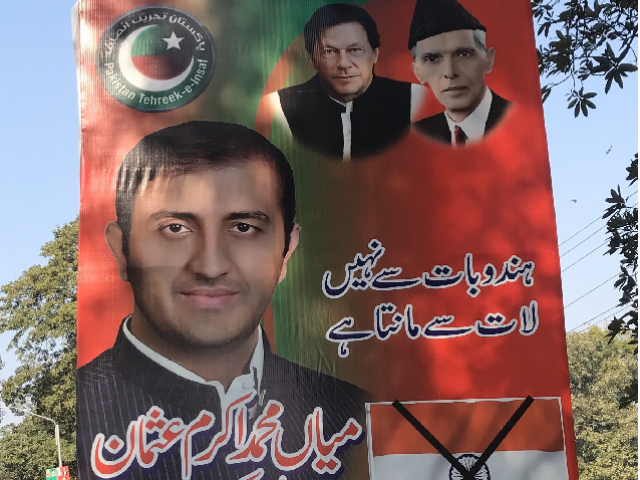 Pakistan Tehreek e Insaf leader Mian Akram Usman blamed printing error for the anti Hindu slogans that created outrage.
PTI leader Mian Akram Usman put all blame on printer for banner with anti Hindu slogans.
The PTI leader Akram Usman said that instead of "Modi', "Hindu" was written by mistake by printer. Usman posted an apology on his twitter account that "its mistakenly error cause of printing and I apologize to the Hindus living peacefully on both side of the border."
The banners were actually exhibited with the connection of Kashmir Solidarity Day on 5, Feburury. 2019. Having text Hindu baat ne nahi, laat se maanta hai" with Picture of Mian Akram Usman and Imran Khan and Quaid e Azam.
Human Minister Sheeren Mazari also react on this and posted a tweet that it's a shameful and ignorant act by a person and banners were removed instantly.
Similarly Human right activist Kapil Yadav also criticized Akram Usman that he should not have used Quaid e Azam Picture on banner with hate speech against Hindus.
Later, all the banners were taken and Lahore based leader apologize on this matter.