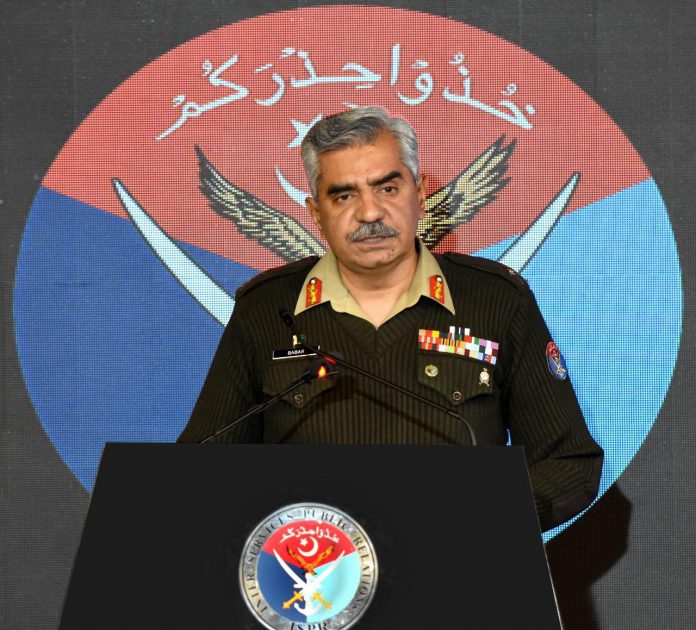 DG ISPR Maj Gen Babar Iftikhar on Wednesday clarified that there was no deal being made with deposed prime minister Nawaz Sharif.
During a press conference, he also maintained that there are no problems between civil-military relations.
"I say this time and again that the armed forces are a subservient institution to the government of Pakistan and work in accordance with their directives."
The army spokesperson added, "That is it. There is nothing more to it. And one must avoid any speculation in this."
He further said, "Keep the establishment out of such debates and don't argue about this."
Talks with TTP
Maj Gen Iftikhar highlighted that the ceasefire agreement with TTP ended on December 9.
"As far as our talks with the TTP are concerned, they are on hold and operations are continuing. It was a confidence-building measure taken, to actually go into talks with the violent non-state actors on the request of the current Afghan government."