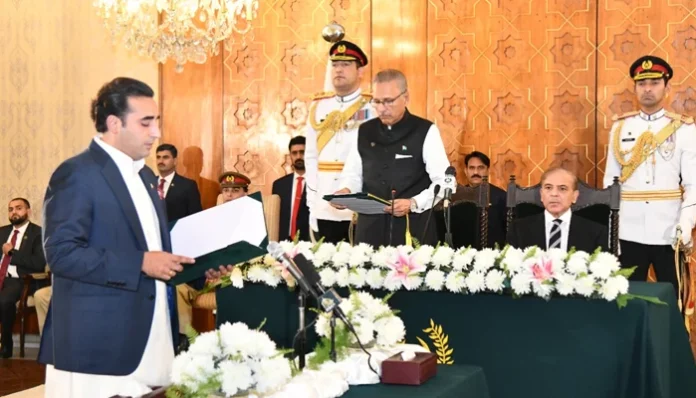 Bilawal Bhutto-Zardari, PPP Chairman on Wednesday becomes Pakistan's youngest minister to take a charge as Foreign Minister. The oath ceremony of the 33-year-old minister was a part of consistent delays. Bilawal becomes the 12th foreign minister of the country.
In the past, the grandfather of Bilawal, Zulfikar Ali Bhutto sworn as a Foreign Minister at the age of 35 years while Hina Rabbani took it when she was 33 years old.
In a tweet by Foreign Office, assumed its charge as Foreign Minister.
Newly FM made a visit to the Chinese embassy in Islamabad and was accompanied by Hina Rabbani. Bilawal expressed his deepest sorrow of the terrorist attack that took four lives in Karachi University, including three Chinese nationals and one Pakistani. FM Bilawal received a congratulation call from Amir Abdollahian, Minister of Foreign Affairs of Iran. FM Amir Abdollahian has also invited Bilawal for a visit to Iran.
Along with various ministers including Maryum Nawaz, Shehbaz Sharif, Aseefa Bhutto, Sherry Rehman, Sharmila Faruqui, and others who extended their heartiest congratulations to Bilawal.